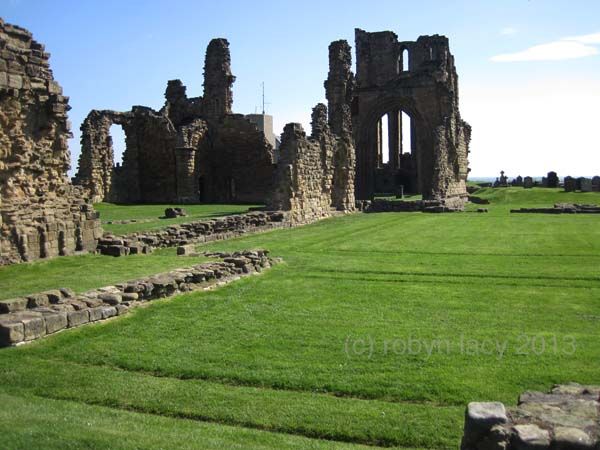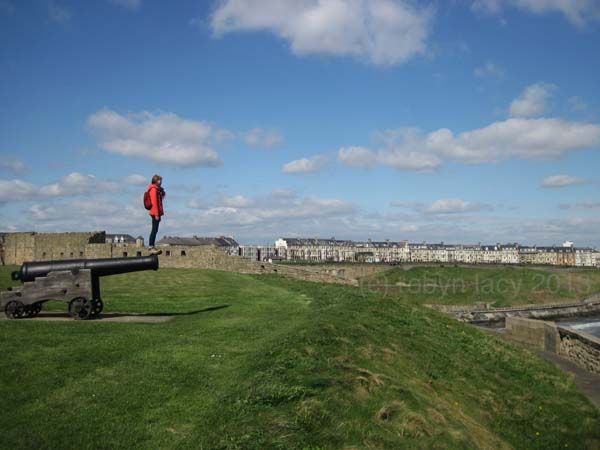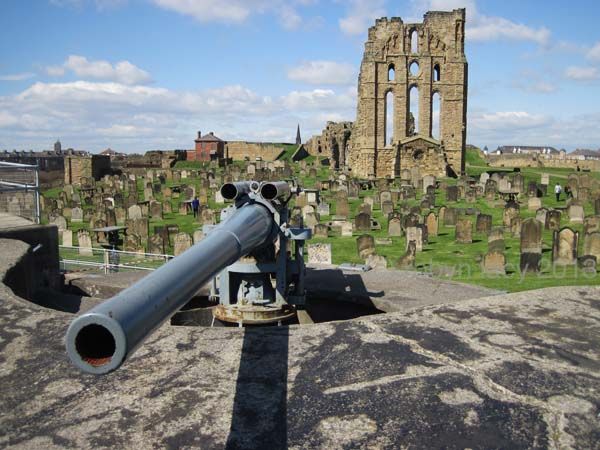 Today I went to the Tynemouth Priory, at Tynemouth! In case the name isn't enough of a clue, it's the mouth of the River Tyne.
And there is a massive promontory that may or may not have had an iron age promontory fort on it.
It was also used as a WWII base thing, and also a coastguard base.
And in the C18th century there was a barracks building built onto the gatehouse, which was later removed! The place has been used for so much! It's amazing!
The priory was fantastic, and the graveyard was fantastic as well! We looked at the phasing of the buildings and ran around in the windy sunshine. I fell off that canon a few seconds after taking that pictures as well. (got blown off by the wind! I'm only small!) I'm very glad I brought my camera and the weather fantastic for the trip as well. I would have liked to have more time to explore the buildings and the graveyard a bit better..and walk around the outside of the property and down to the lighthouse on the spit! It looked fantastic!
It's only near Newcastle, I can probably go back sometime soon!
In other news my advanced-study plan is working pretty well thus far, and I've gotten through almost all of the notes and slideshows by this point! Excellent. And I have about..oh... 1/4 of a paper left, and that takes care of all my assignments for this academic year! brilliant. I just have to prepare a few prospective exam essay questions for the two exams aaaand I should be good! Awesome. And then Wales!! Then more studying for another week, then finals! yay!
Also, I got a smartphone. hello, future world!