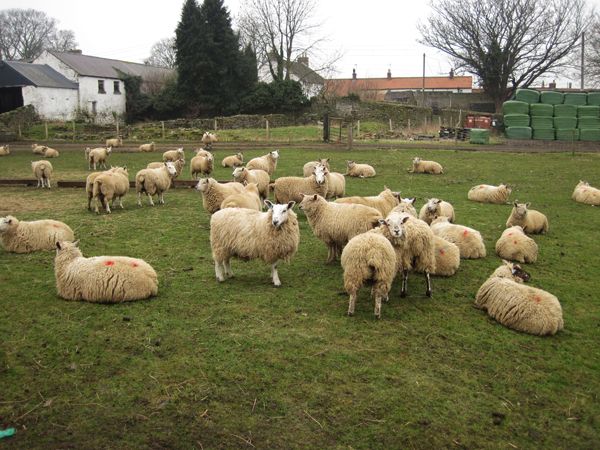 Today in the land of going on site visits, my Field Archaeology of Britain class went off on an adventure to Piercebridge Roman Fort and Escomb Anglo-Saxon Church.
In the first picture at Piercebridge, we were standing within the visible remains of some of the buildings, looking towards the entrance to the fort where the gates would have been. Between those buildings, the hugeeee defensive ditches, and the gate things...they decided that it would be a perfect place for a pottery kiln (the round-ish thing). It seems an odd place for it!
Then I stood on some roman walls with my hair being crazy...as it does. And apparently someone was falling into the ditch/gutter in the background!
And behind the sheep in the third image you can sort of make out a curved wall? That was a latrine block! Now it's for sheep~
The last picture in that set there is Escomb church, which is a wonderful example of a still-standing anglo-saxon church. We were told that it surved so long because Escomb was a very poor area and so the church was never renovated and changed a lot (according to Dr. Petts or Dr. Hingley), apart from the addition of all the larger windows and the porch. It's actually built mostly from stones from Binchester Roman Fort as well, which is really cool!
Also, this gravestone!
This gravestone was pointed out to me before going to the church as something I'd probably want to see. I figured it was probably late C17th or early C18th.
Got there, and took those pictures. It was very clearly covered in inscriptions on the back so when we were released upon the site to explore a little I sat down and recorded the inscription as best I could in the few minutes we had.
HEARE.LY
ETH.THE.BODY
OF.[C]RIS[.]TE[F?]A[]
N[ ]S.SON.[ ]
INTERD.AVST.
THE.7
AD 1703
So if anyone wanted to know... that is mostly what it says :)