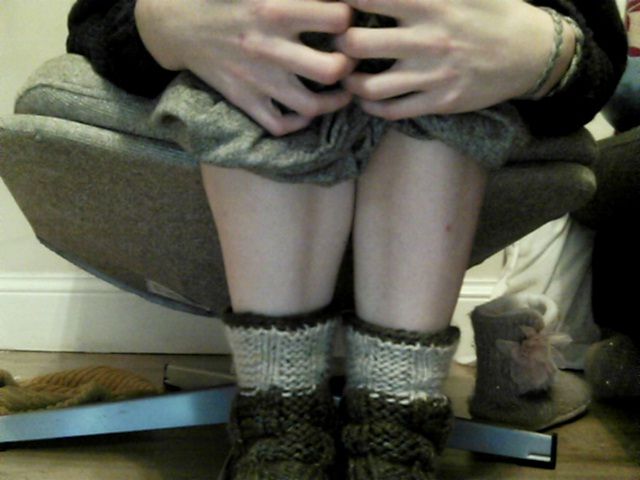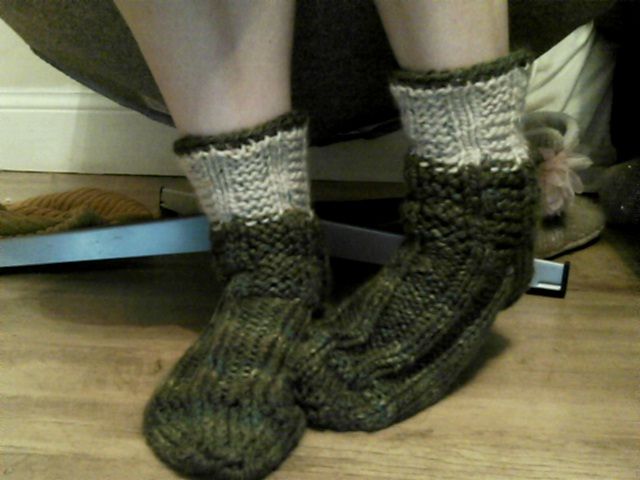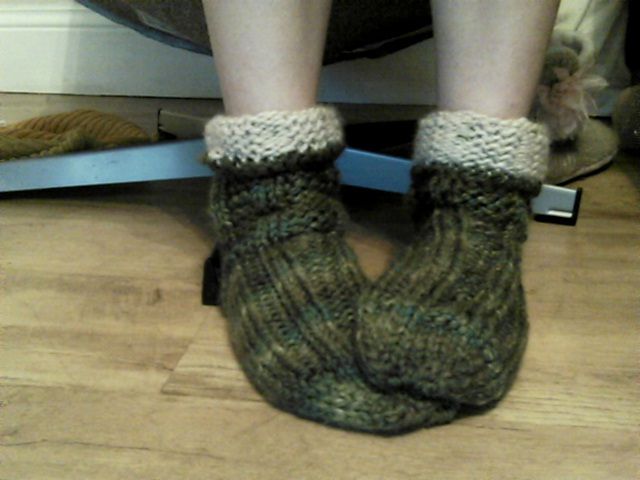 Guys, guys. I made socks.
Oh good gracious, I never thought this day would come!
The wool I used was given to me by Kelsey for Christmas, and it's a merino wool for the tan top, and a wool/acrylic blend for the green bits.
And I used the Cottage Sock pattern from LionBrand, which you can get for free through
this link to their website!
I forgot to do the very top of the cuff (didn't notice it in the pattern) so I just added a little crochet edge to it. Worked well!
I am mostly proud of myself for working all the way through the pattern, because I didn't understand most of the abbreviations or directions, and I had to look up tutorials every few minutes for the first sock...but I didn't give up, and look! They certainly aren't perfect...but I made SOCKS. AAHH. 2013, I greet you with socks. If this is any indication of the rest of the year, then I welcome it with open arms..and popcorn.