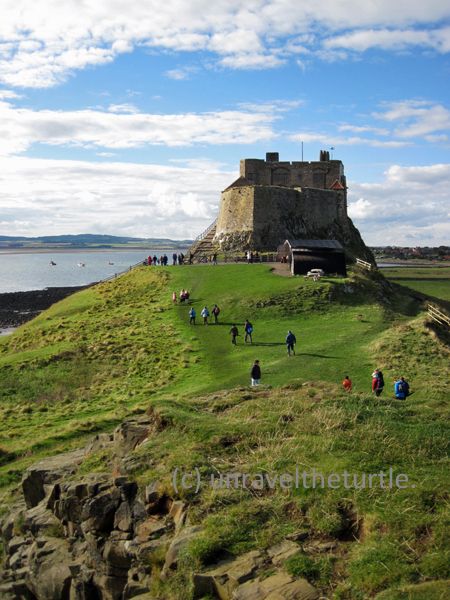 SO.
Today I was a moment away from calling the Dell people to have them fix my computer. Then my housemate Mike picked up my laptop and turned it on.
And..it was on.
And it's still on, and I'm on it right now!
Laptop is back! I really hope so at least!
Those pictures are from the Holy Island of Lindisfarne! Jim came up from York, and together with Mike and Davina, we had to drive two hours north, to the coast, and timed it perfectly to drive across the causeway just as it opened for safe crossing (still a bit of water!).
You can hike all the way up to the castle on the rock there. It used to be a fort and even still has some the spots where the guns would have been to defend from the Scots!
Pretty awesome!
I'm so glad I have people around me that have similar interests and want to travel and explore exciting places and do crazy things. Sometimes I suggest slightly eccentric things for us all to do, or places I want to go that seems silly for the amount of time it takes to get there, but it's so great to have people around that are willing to adventure!
Adventure is important, without it my soul would be grounded.
So lets travel! I'll get some heavy knits and leather boots, and wool socks. Lets grab some old gloves and a backpack for lunch. We can hop on a bus, or ride bikes and explore. Lets take lunch in a huge tree, and build a campfire on a mountain top.