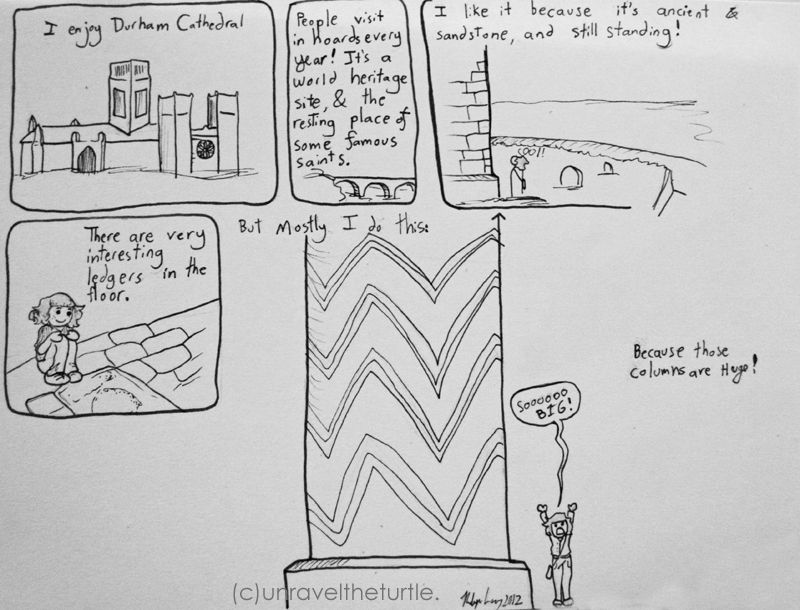 A comic about me in the Cathedral.
Today I had my visa checked by the university, and gained a small eraser in the shape of a book from an information booth in a thing being held for international students.
I then bought some olive oil and went home.
On Monday, I'm having dinner with Beth! Yay!