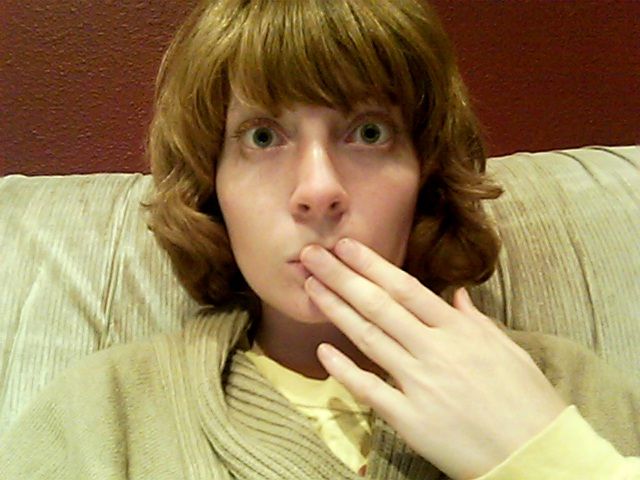 Just returned from a jaunt to Vancouver. My friend Kelsey is moving in with me in the UK a few weeks after I get there, and we had to do VISA things down in the big city. It was a pretty exciting adventure, and our first little road trip together!
Fun times!
After VISA things were sorted, and we'd gone on shopping trips that resulted in chocolates and soaps, we headed off to meet up with my friend Steve! I know Steve from sailing a few years ago, but we'd not seen each other in a year and a half or so. Naturally meeting up for dinner was pretty fantastic!
Kelsey and Steve discussed their love for David Tennant as the 10th Doctor...a conversation which was continued the next morning when we all met up again for breakfast in Abbotsford! This meeting was joined by my friend Ryan as well, who didn't actually know I was going to be there, and looking veeeery confused. :D
Kelsey and I got home safely via the more scenic route (other road was on
FIRE
) and Kelsey dyed her hair~
I leave Canada in 4 days, with a lay over leading me off to the UK for the next 9 to 11 months! I'm not sure when I'm coming home again actually...if I get a job over there I don't have to leave until the end of August sometime! Pretty exciting! I hope I can get some kind of archaeological job...
It's exciting and scary, moving to the other side of the world on your own. I can't wait, but I'm also terrified about everything!
I have people over there, but it will take some getting used to, that's for sure :)