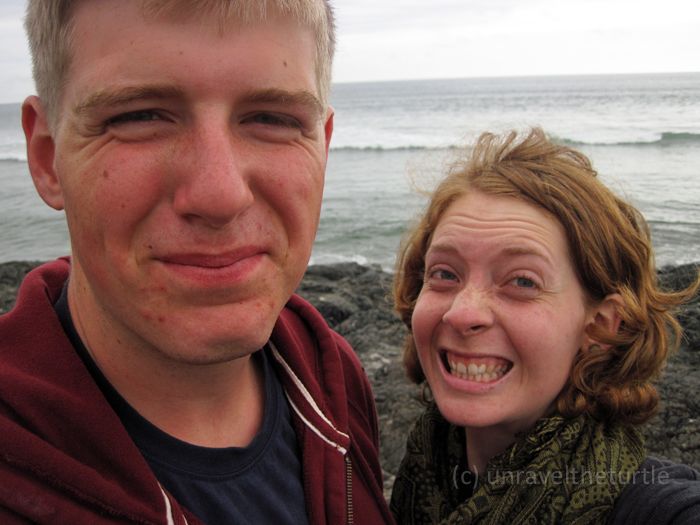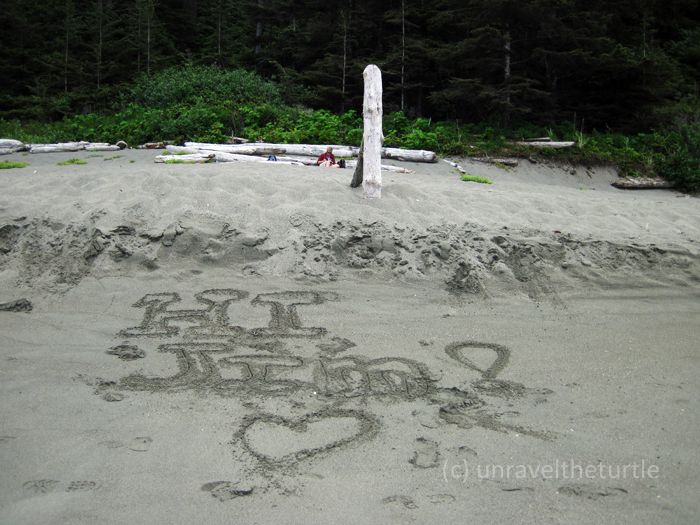 Sorry for the lack of posts lately, I was on a little holiday! My family and I (that's my brother in the photos!) went on a camping trip to Long Beach, Vancouver Island!
There was surprisingly nice weather, and we did lots of hiking and beach walking and drawing..and...coffee drinking a few times too!
I sent Jim a cool card, and slept in a tent.
Then we went to Victoria and I got to see friends from elementary school and we had a fantastic time, and bought too many things, and ate a load of food!
It was a good trip, but I am pleased to be home again and able to..uh..skype Jim! :D
(and Jim, here is the video!)