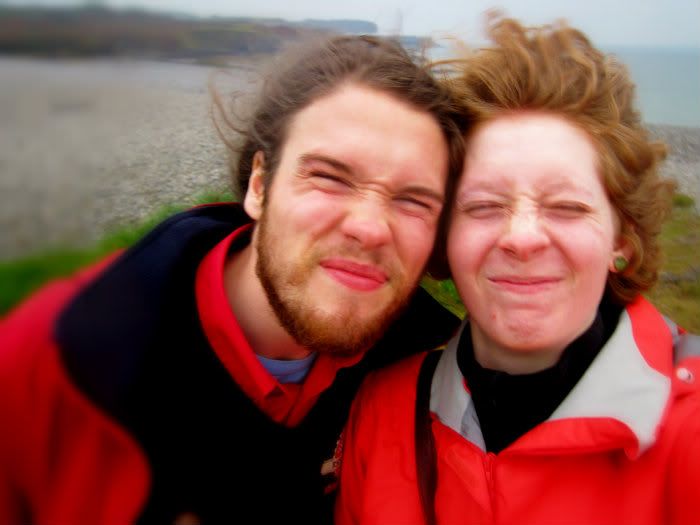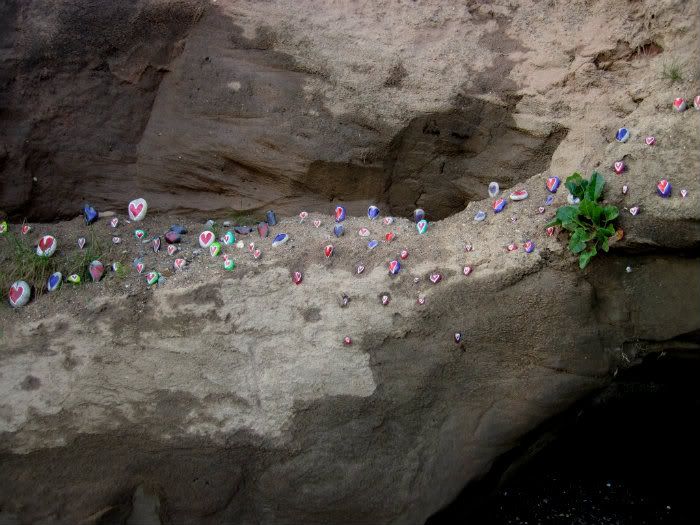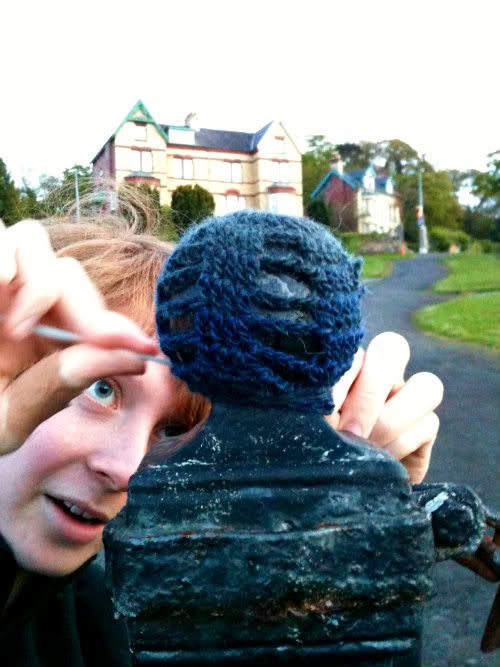 Well, sorry for my lack of blogging lately!
You see, just slightly over a week ago I went to the UK! Jim met me in London, and we trundled our way back to Wales, where I am residing for a month, and then more travelling!
I have been working on my research project every day, slowly gathering data that I shall study more thoroughly later! (that's being done in the afternoons, at least. mostly when Jim gets home and we can go to more interesting sites that are farther away than I can get to on my own! Yay!)
We have also been having little adventures and things! And also...doing some knit graffiti again, which is just lovely! more pictures of that will be posted on our shop page, MapleSheep, on facebook.
Up coming adventures? A viking re-enactment event, and a trip to Chester to meet up with our friend Chris! This is good and exciting!
Also, Jim had his 22nd birthday and now suddenly has a lovely little sporty red Fiat Punto so we have been rumbling around in that~ Fun times!
It was sunny just a moment ago, and now it's gotten all dark and...oh...it's raining again. 7am today it was POURING and then it was sunny by ten. Rain now... Goodness Wales, make up your mind?
Hope everyone is well! I'll try to update more often!