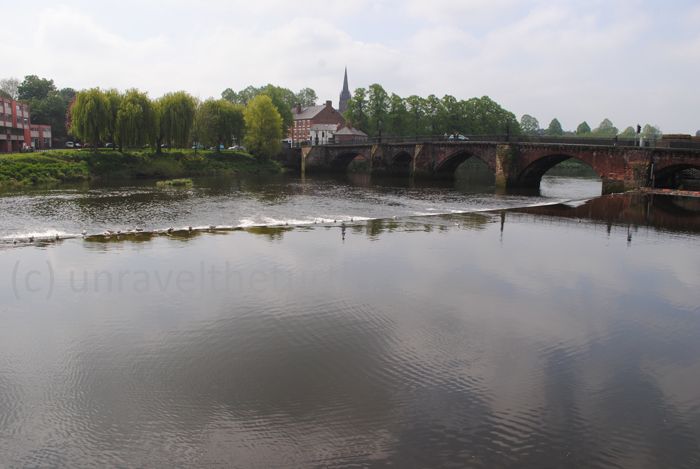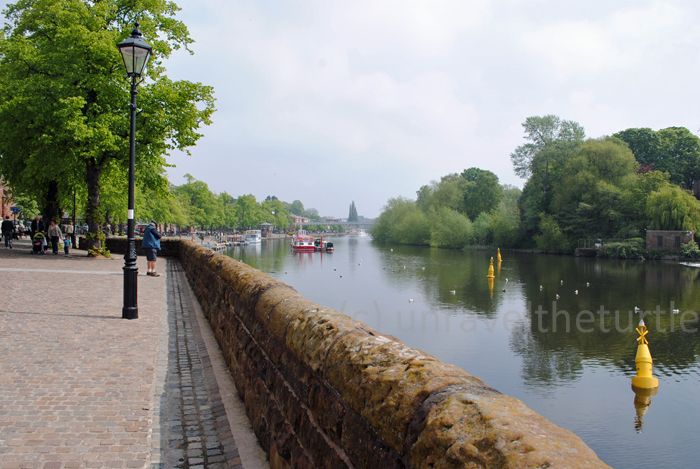 (middle picture is by Jim)
Yesterday Jim and I hopped on a train at 9:13am and headed to Chester, England. There we met us with Jim's good friend Chris and we all spent the day together, wandering around the lovely streets and river banks that make up the little city! It was lots of fun, and we ate nice things and saw some old roman ruins and a church from the 7th century, and bought Jim's mam some birthday things (it is her birthday today!) and Jim got a lot of cheese.
Fun times!
I should be working on my project right now, but I have the sneaking feeling at we're going to a cafe at some point soon. I might start anyways though! Then coffee/lunch! :D
It is pretty sunny outside, which means Jim will be working for a while today (poop.) and then...more birthday things, I'm sure! Ireland in just under two weeks! Whooot!