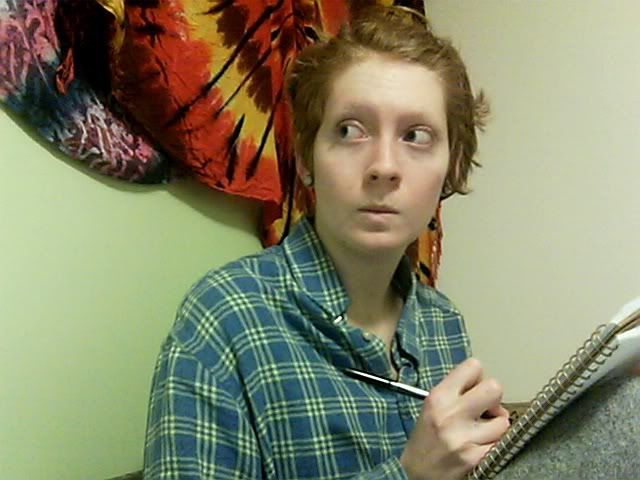 This is midterms week, my friends! I have pretty much been sitting either here on my bed, or at my desk for very very expended periods of time, being all but glamorous in sweatpants and oversized shirts, hair being pulled back out of my face by headbands or toques.
I've made it through two large midterms and a quiz this week already, so it's onto the final stretch! Today there is a museums cataloguing exercise to do in my Museum Collections class, and then a few brief hours of studying to be had before an Archaeology in Popular Culture exam this afternoon.
And then.
Then I will have a glorious weekend of crafts and watching all the shows I like that had new episodes this week and I've been steering clear of. And I can play with the 'sketching crayons' that I got for myself and haven't allowed myself to try out yet because I needed to study for midterms. Aaaand I shall work on posters sketches for this year's Chacmool, because I haven't started that yet!
It shall be lovely.
peace!