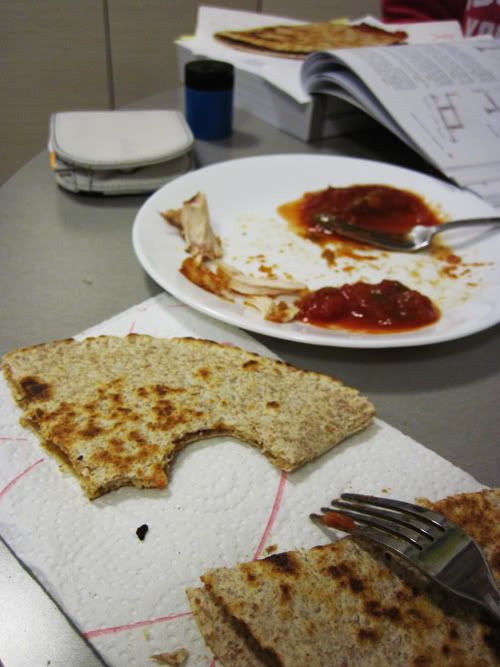 The other day I made stew, and it actually turned out well!
Over that same night, Katelyn made chilli on a ten-hour cycle in the slow-cooker, and when I woke up everything smelled like it. Amazing!
Then we made pulled chicken quesadillas after I worked at the theatre yesterday night and they were also amazing~ Note hope Katelyn has chosen the food over her textbooks, and started using them as a table in the last photo there.
Unfortunately today is the last day of the happily called 'awesome food week' (reading break), and soon it will be back to the books. I've been working on the new Chacmool poster, and that is my main mission for the day...to get some small ships drawn and set into the image. We shall see how that goes!!