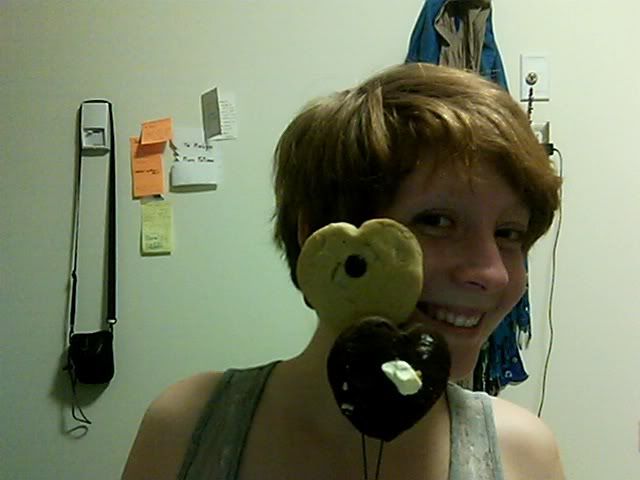 So, uhh, Jim did something lovely!
He somehow sent me a bouquet of flowers...that are cookies. Heart-shaped cookies. A Bouquet of Heart-Shaped Cookies on Valentine's Day!!
I'm overwhelmed!
(Pictured is a surprised me, and two of the large amount of <3 cookies..)
Shortly after taking this picture, I may have eaten too, even though I'm (most likely) not supposed to eat wheat things anymore. Too bad, digestive system! The Gentleman sent me cookies!!!
I'll stop being girlie now, and go back to task of drawing a battle for Chacmool's next conference... I guess.. (or both at once...)
<3