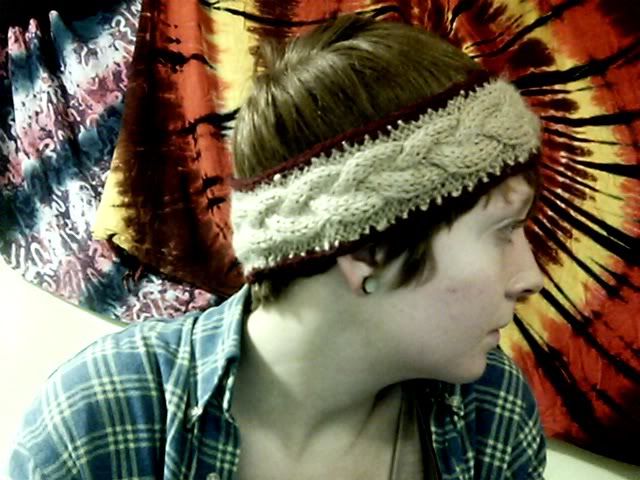 Yesterday I left my mittens on a train and Jim ran 8 blocks trying to get that back for me. Alas, it wasn't to be...but we called the lost-items thing the train company has, so maybe..maybe they will come home. If not, my hands will be sad.
We also went to the Holy Grill for lunch (at 2pm) and had all those fantastic things you see there! <3
And I finished my headband. Isn't it shiny and nice?
Today I woke up with a horrible sinus headache and we had to venture to the store to get some medicine for that, and then Jim made me tomato soup for lunch. I hope it gets better..I have to work at 5:30 tonight! ):