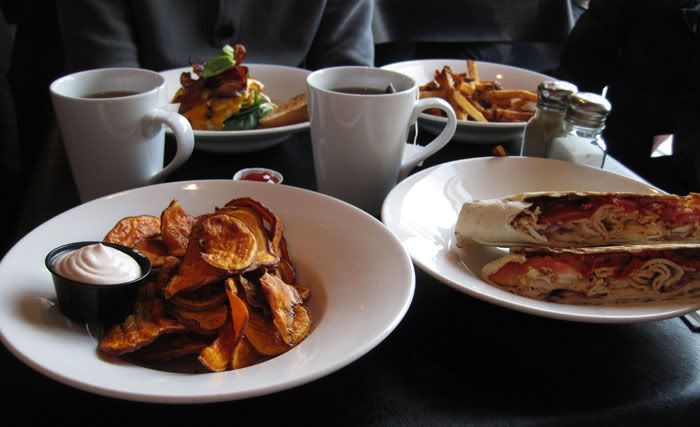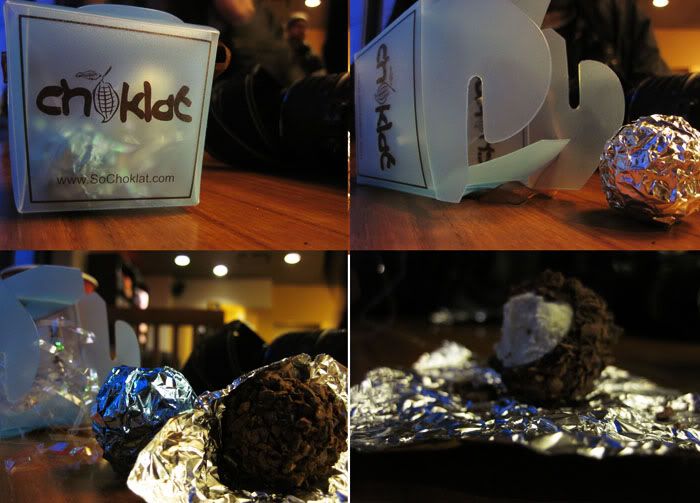 Events of the day:
-took the train downtown (picture 1)
-Holy Grill for lunch. There was tea and too much for me to eat! (pictures 2 & 3)
-went to the Glenbow Museum to see their new installation art bits and bobs
-walked down to Inglewood
-found our way into the Choklat shop, where they make custom truffles while you wait!! (pictures 4 & 5)
-walked over to a train depot to see all the engines a-rumbling about
-starbucks on the way back north
-train to Vietnamese food
-walked home and ate all the food while watching Scott Pilgrim
-skyped the parents (hi guys!)
-Jim is currently attempting to bake cake
It has been a fantastic month, having Jim stay here but now it's time for him to return back to Wales and find some work, and for me to finish my second year at uni. What keeps me happy is that I have plane tickets set up already to fly over after the semester ends! Then it will be 2.5 months of adventure, drawing, and sitting in holes and graveyards in the rain wondering why it is we do this.
Oh yah, because archaeology = <3
And distances can suck it, they mean nothing.