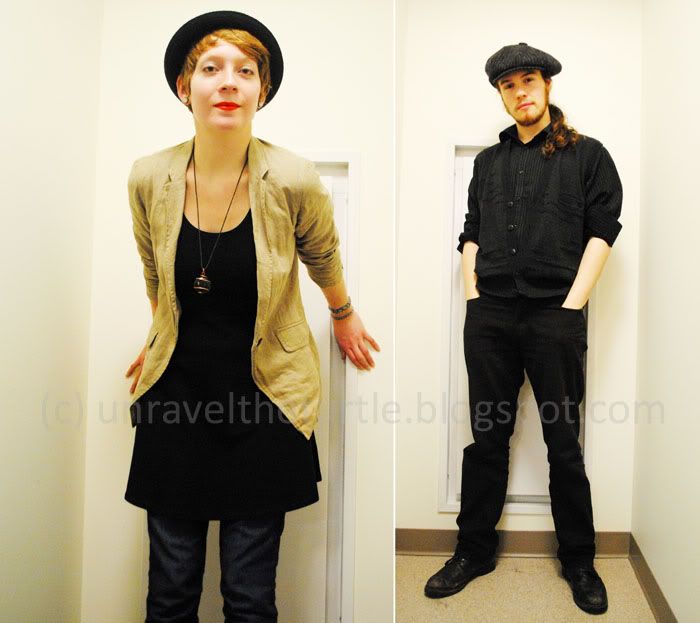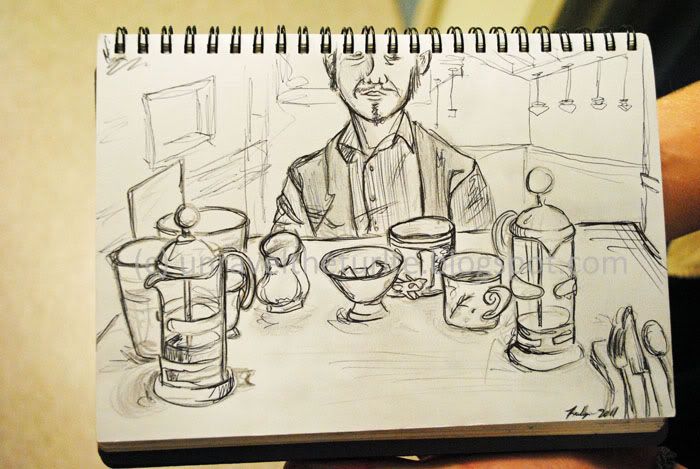 (most photos by James Johnson of Brass and Sunshine... except for the one of him, of course!)
On Tuesday between an early-ish morning class, and a three hour evening lecture of death and sarcastic remarks, Jim, Christina, and I went downtown to a little cafe called 'deVille', and sat around with food and nutella lattes. We chatted, knitted, and felt all urban and hip. Is that the word the kids use these days?
Then last night Jim said we had to leave at 6pm, for some reason, and to wear something nice! After a train, and a walk of...10 blocks in -25 weather (I had on poor shoes for the job...) we got to a tiny bistro/restaurant called FARM, way downtown. It was all trendy with thick tables, all local ingredients, large amounts of cheese, and thin menus of only a few dinner choices. Popular places are allowed to do that though, so what have you!
It was supposed to be like country food, brought up to the next bracket of culinary wonder, and it was very, very good!
Forgot to take a camera, so I sketched the table, Jim, and the background. You can see the back wall! It's so little!