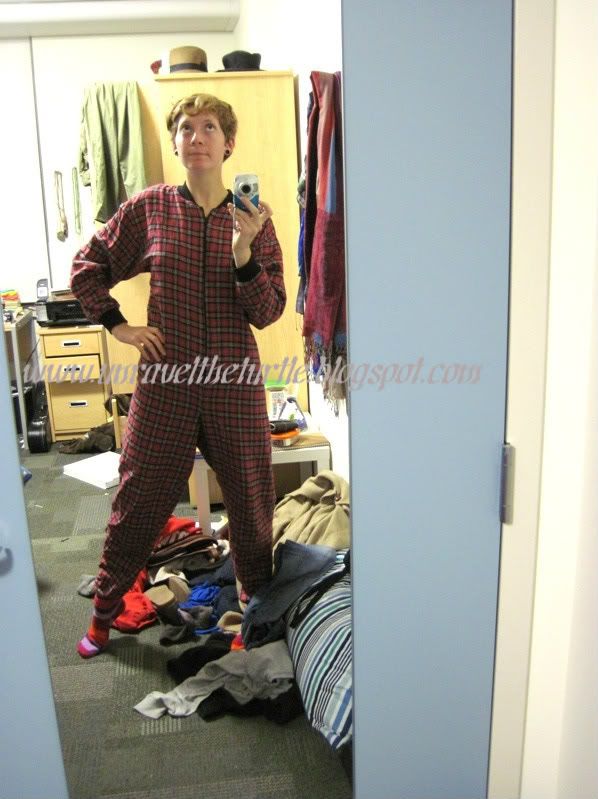 It's official.
My photoshop has utterly totalled itself. The darn program won't even open anymore, much less let my kind of do work and then refuse to save it... I'm really not sure what's worse!
On another note onesies are awesome, and a handmade plain onesie that your awesome friend made, paired with fleece striped socks that clash horribly, is all that more awesome!
On another, another note...it's been raining for 12 hours now, and it's cold and NO ONE HAS FIXED MY WINDOW YET so I can't very well close it if the wind is blowing in and being horrid and such, now can I? Didn't think so!
rawh~