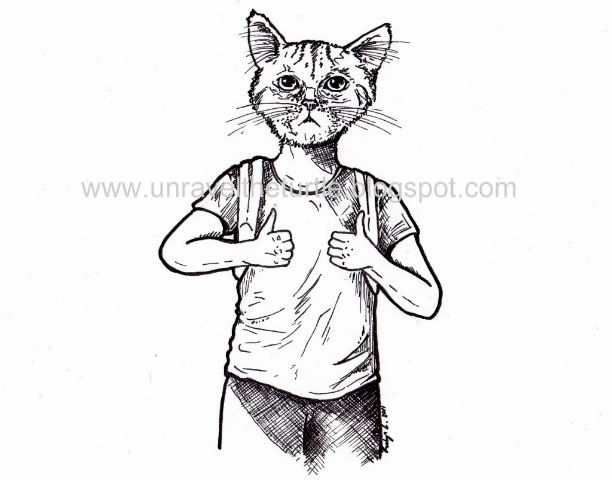 That is Dave, with a cat's head per his specific request.
It's a bit scary! I'm not sure if his head on the cat's body was scarier though...and no I don't have a picture of that. (it's apparently still around though!)
Thought I'd also share that fact that I just did 4 exams in less than 48 hours, am pretty sure I did awesomely on all of them, and am seriously considering going to Safeway to buy a box of double fudge magnum bars and eating them all at once...
I might do that tomorrow.