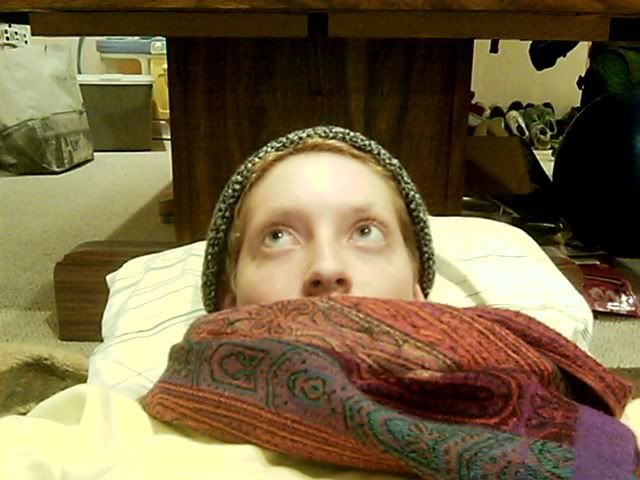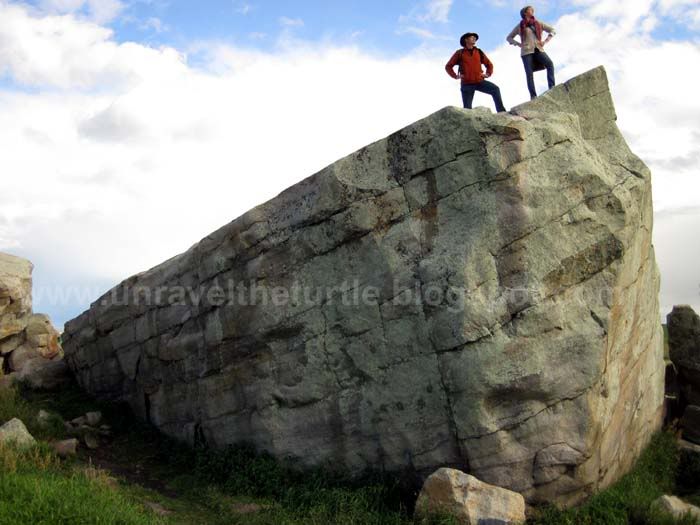 I have returned to Calgary, the home of my pretty well adored University of Calgary. The weather has been coolish to mildly warm, sunny, and windy all together, and has yet to go above twenty (maybe not even that) degrees Celsius!
I'm
a happy camper!
This basement is pretty chilly, hence that toque, scarf, and Big Yellow I'm a-wearing in the top picture there. Me familia is playing some strange form of darts at the moment, but I'm not to interested. I'd rather lay on this giant foam mattress on the floor in my fuzzy purple socks and possibly read some of my Marriage in the Middle Ages textbook because I'm
that
cool...right? right.
Ahh there are ever so many things I am excited about right now! So very very many things. Things like school, and classes, friends, holidays, christmas break, visitors, adventures...ect... -cough- I should try to enjoy everything in between, but I think most of that will be filled with paper writing and such, so I'll try my best, but we'll see...we'll see. :D
I think I'm going to the Glenbow museum tomorrow! It shall be grand and exciting!
I'm still cold..and sleepy. Should probably turn in?
Nos da! (look Jim, a word I can remember for more than a moment!)