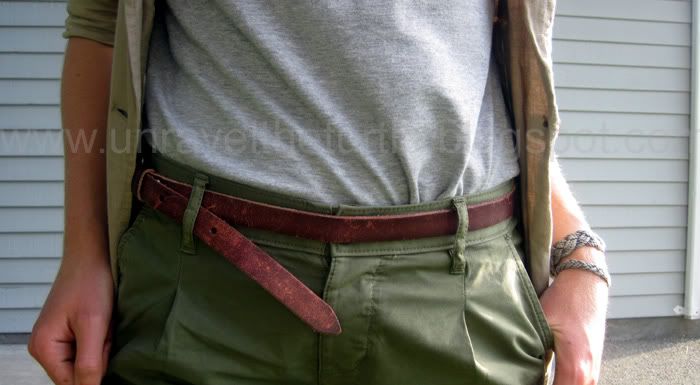 Now back to the regular programming, I suppose!
I hadn't actually worn these pants with anything since getting them in Calgary all those months ago, I don't think! They have a nice pleating detail at the top, and proper button closer instead of a zipper. They feel kind of military-esque to me...
It could have all been made better with some braces, but I couldn't find mine...also, the blue might have looked a bit out of place with the other colours!
The drawing is of myself, Brendan, Amber, and Jim. I did it in a notebook at work this afternoon between small waves of people wanting me to draw on their skin. I did another involving Victorian bathing costumes, one of which I am going to be making shortly here! So excited! I'll document it, don't you worry.
Night!