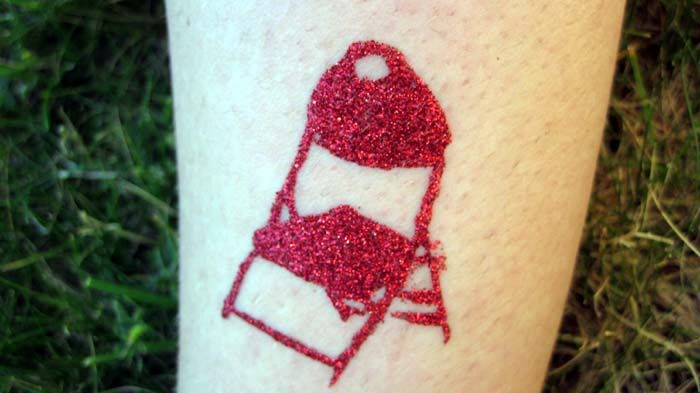 Only sometimes.
Other times I tattoo small folding chairs on myself.
But most of the time I sit in 34.C weather under a tent, with glitter glued to my skin and wish it was raining or something.
But today was my last day of work for a little while! Hurrah!
(get this glitter off of me
now
)