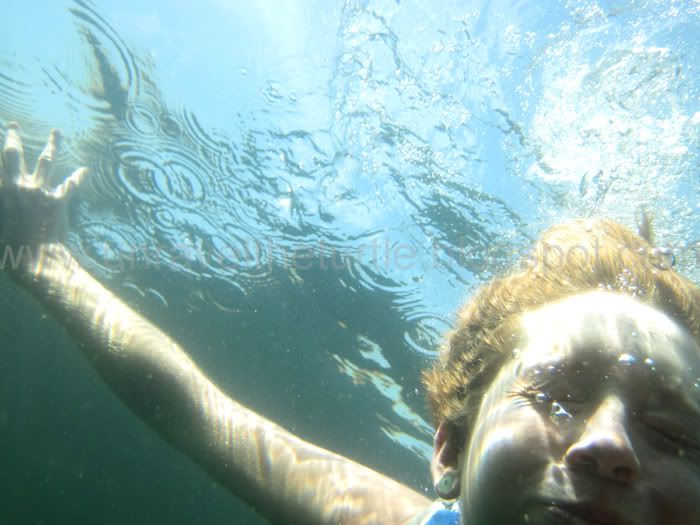 Last night my brother and I tried to recreate the Chinese chippy curry sauce that I adored so very much on the Isle of Man. I think it turned out pretty well, though I'll end up tweaking the recipe, I'm sure, over the next little while! We dumped it over chips and the family agreed that yes, it is actually a fantastic sort of food!
Today my brother, dad, and I went on a sailing adventure! Unfortunately there wasn't much wind at all...
My camera is lovely and waterproof though, so I leapt in and took a few pictures in and under the water~ It was a grand morning/afternoon, and I think my shoulders may have gotten slightly sunburnt again..which...is annoying, but also what I get for forgetting/ignoring sunscreen.
What does tomorrow hold? More work...darn. Maybe I'll bring my shoe making project to work tomorrow...I really need to get started on that sometime soon!