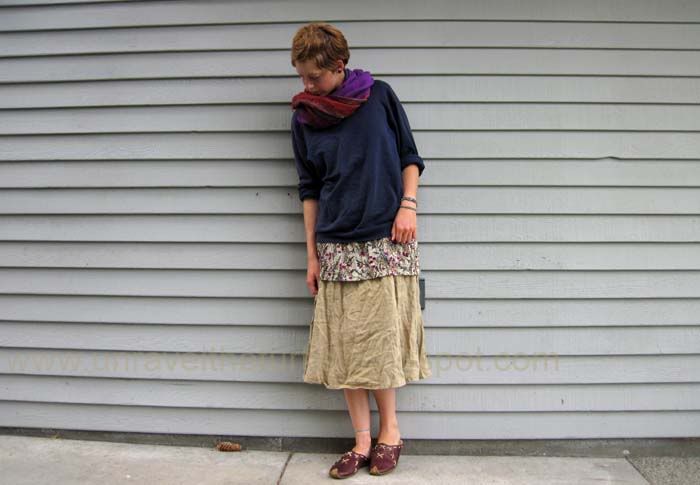 That is what I wore to work yesterday, where I sat covered in glitter reading a book that I almost finished. Had to leave the book though, as it wasn't mine... maybe I'll find it in the future and finish it? Hmm. It was windy and I could actually wear my sweater for more than ten minutes again today! On top of that, actually worked until 5pm as well! Pretty good day, I'd say~
Don't think I got a photo of it, but there is a new hat in my collection... hmm..
I might have to photograph the collection one of these days too, come to think of it.
In more sombre news, NDP leader Jack Layton passed away this morning from a currently undisclosed cancer. He was the leader of the official opposition party against the current conservative government and a very well loved personality in Canadian Politics. I don't think the party would be where it is today with him, and even though I didn't vote for them in the last election, they would have been my second choice.
RIP Jack Layton; I hope your headstone doesn't have cherubs on it.