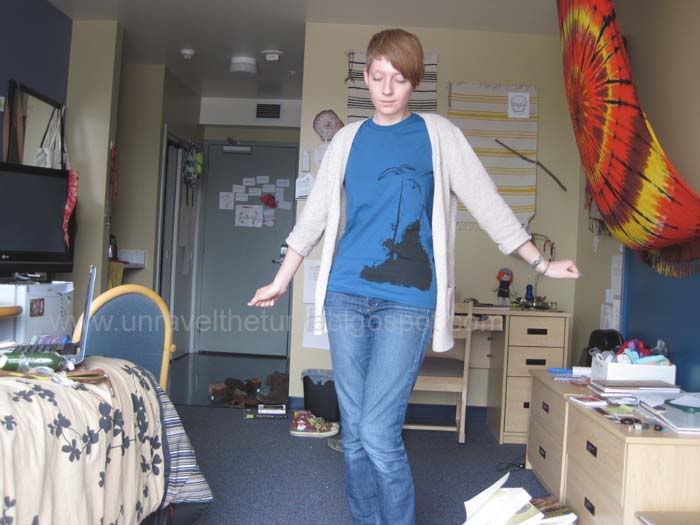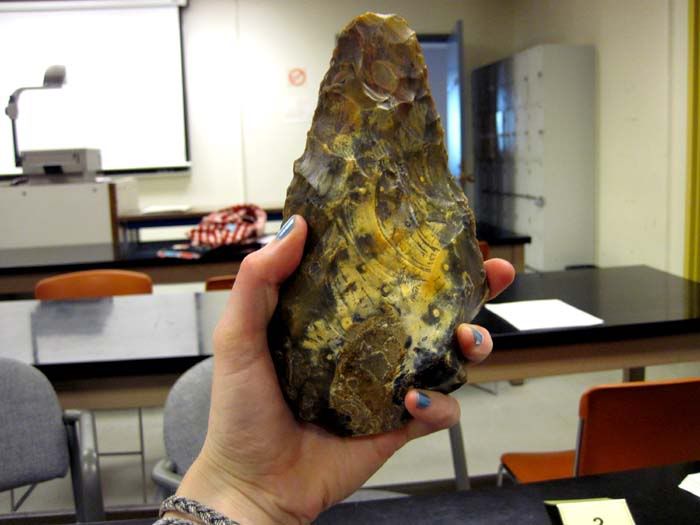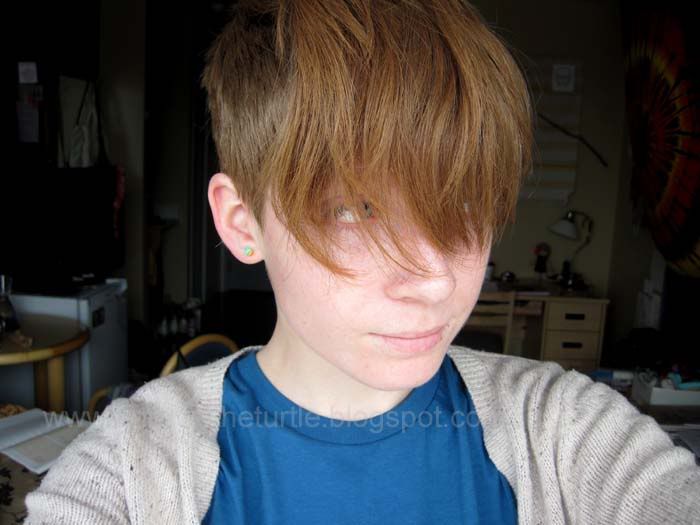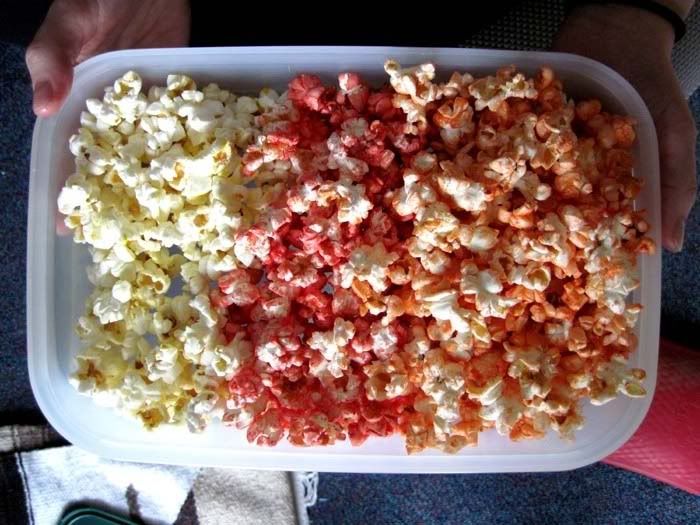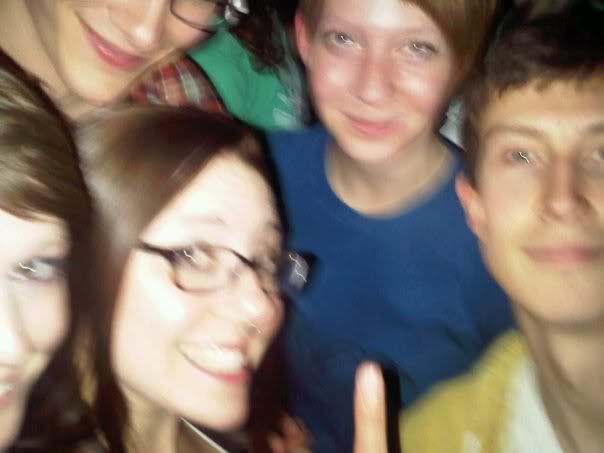 That large rock is an Acheulean Handaxe. (It's not an axe...) Coolest technochomplex? I think so! But only because you get to carry that thing around and I want to make one so very much.
The skull is part of the species
Paranthropus Aethiopicus
, and that one is more famously known as the 'Black Skull'. (a cast of, at least) Note his dish shaped face, and smooth lateral eye-sockets!
(this is me only being able to talk about school..haha no.) (..yes)
That blue shirt I got at the Market Collective last weekend. It was hand screen-printed my the lovely artist who was selling them, and it turns out the shirt itself is organic cotton and all that. Just lovely! It is one of about...2 shirts I have with an image on them..and it's of birds and trees. :D
Beets, scary popcorn..
The last picture was taken on my friend Haley's phone on Saturday night, of the Mother Mother concert we just went to!
In this picture you can see:
Botton row (left to right): Trista, Haley, Jules
Top row: Cory (kind of), Me
As you can tell, we're really good at getting everyone into the photo! There are a few more pictures like that one, where at least one different person is being cut off. Group picture? Not likely! But I took all of the versions and put them in my Book.
Yay for seeing the same band twice in the span of 5 weeks or so!
They were totally amazing, again! Of course they were..it's Mother Mother! There was no seating in this venue, and after you got used to all the squishyness/Haley wormed us all up to the very front and center location, it was pretty fantastic!
SO WARM THOUGH.
SO. WARM.
Their opening band was called 'Whale Tooth' and I suggest you all check it out! They were very good, and their vocalist had a lot of energy, which was wonderful.
Yesterday I watched movies all day with Cory, and Laura and Haley. It was a good lazy day...but I'm still tired ><
Ok. class/lab/tutorial/hour of free/class/more lab/study.
that's my day.
(at the moment, rooibos tea, Sasha!)