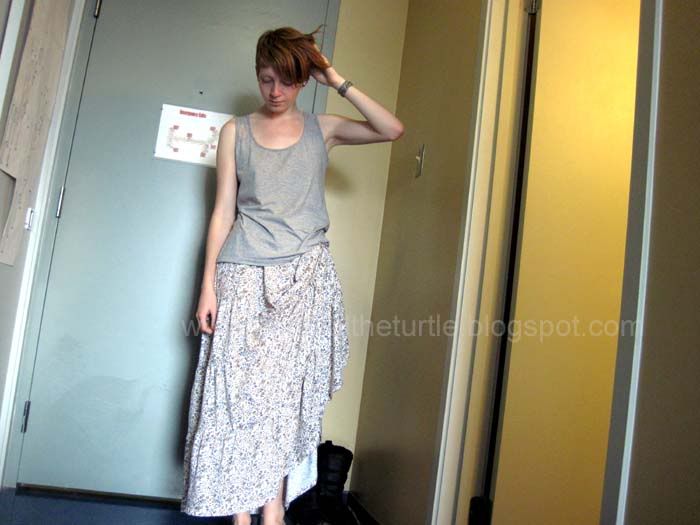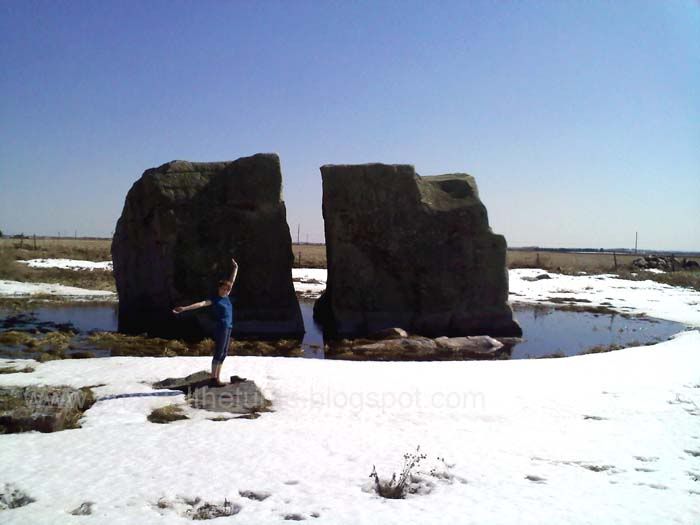 I've been studying, running around in the sunshine (rare!), or laying on a couch watching Doctor Who and eating turkey for the last bunch of days!
The sunrise was from about 6am the other day, when I woke up just enough to sluggishly take a picture before falling asleep again. I am also in love with long flowy skirts, and had been looking for good ones for a couple of years now! I'm pleased that they are actually available at the moment and...as terrible as it sounds, I'm a little pleased that only some types of people can wear them. I like being tall for this!
(listen to that song..forever...)
That large rock is a glacial erratic. It's quartzite, and was dumped there by a glacier! I managed to find it on google earth, and Cory knew the people who's yrad we had to walk through to get to it, so we went on an adventure out there yesterday! Unfortunately with all the snowmelt we couldn't actually get at the rock...it got a little deep... but we walked around it through the snow and prickly grass in barefeet (because we're smart) and marvled at it for a while in the fantastic 16.C weather.
My exams start on Wed.
I'll get back to studying now!