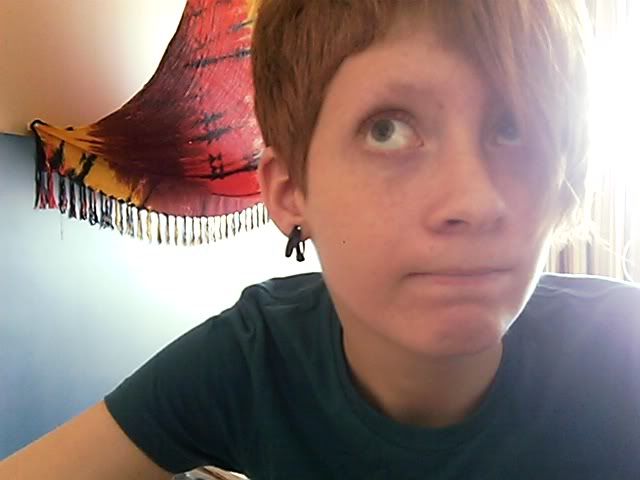 It's day three of my ten-day study plan...and I'm bored out of my skull.
Definitely just listened to the same song on repeat for a good 20 minutes without realizing it, humming along continuously the entire time!
Yes, in that picture you can see through my ear. And yes, I also have two earrings in the same ear! I'm bored, yes? yes.
I also went for a walk before dusk last night, and got this sweet panorama of the still-frozen pond!
Lovely.
Back to geology...