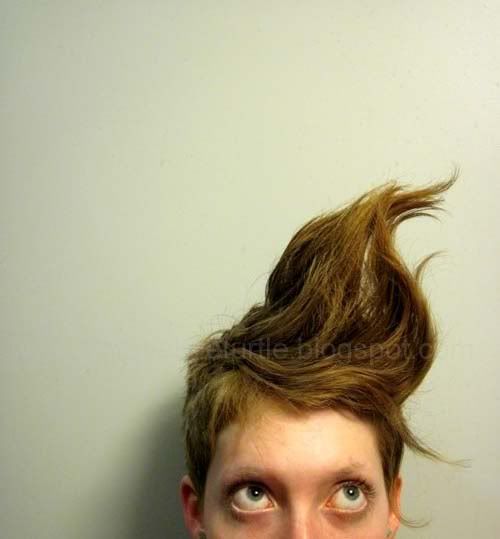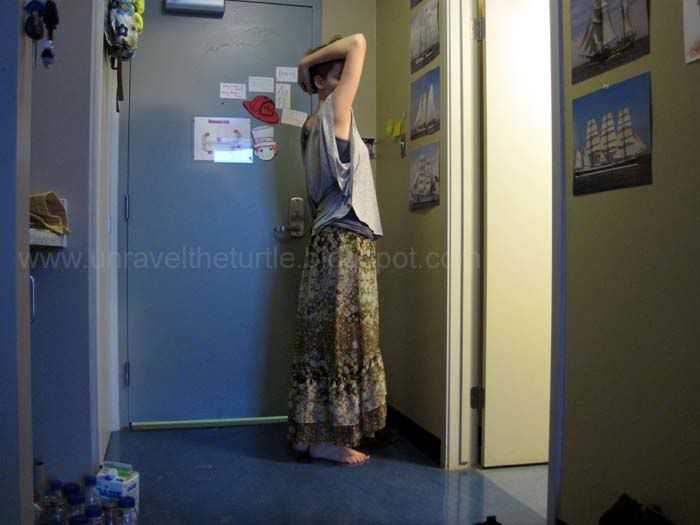 I got my hair cut today and had to add another photo to my pile of 'vertical hair' pictures! This one could be called 'Fire' or something... That's what I think it looks like.
I also found that fantastic skirt today! It has a stretchy liner in it so I can take huge steps and sit cross-legged without ripping it, and the front is shorter than the back so I don't get tangled in the fabric while walking! Tada! Such a brilliant bit of clothing.
Market Collective tomorrow! It's apparently a huge indoor craft thing with piles of live music and apparently I'm going to adore it to bits. Can't wait!
and then more studying...
Darn.
Almost there!