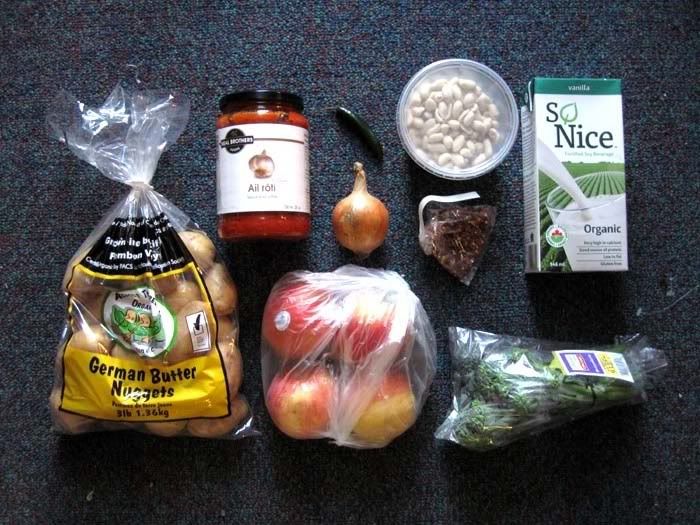 (Left to Right: Potatoes, Tomato sause, apples, onion, jalapino pepper, Peanuts, chili pepper, broccili, vanilla soy milk)
Those are my groceries arranged neatly (minus a cinnamon bun I had put in the cupboard already). Yesterday I visited the 'Sunnyside Natural Market' which is my favorite place to purchase food stuffs. My mom was worried that I was going to be spending too much on food if I kept on buying my groceries there. But! I've been finding that it is actually cheaper. Everything in the picture and the very large cinnamon bun came to...24$. Bam. Best store ever.
And the best part is that EVERYTHING I bought was producted/grown/whatever in Canada! Even the soymilk (I just checked, it's from Vancouver). I'm so pumped! It's not quite a 100-mile diet..but..at least it's all Canadian!
So I made a stew last night. Here we go!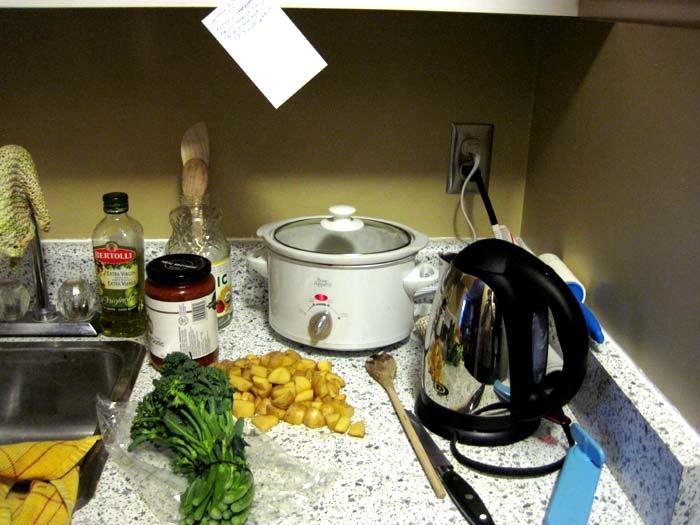 First I put in the chopped onion with a bit of olive oil, and let that simmer as much as possible in a slow cooker. By the way, thanks to Matthew for instructing me! I don't know how to cook, but I wrote down everything you told me...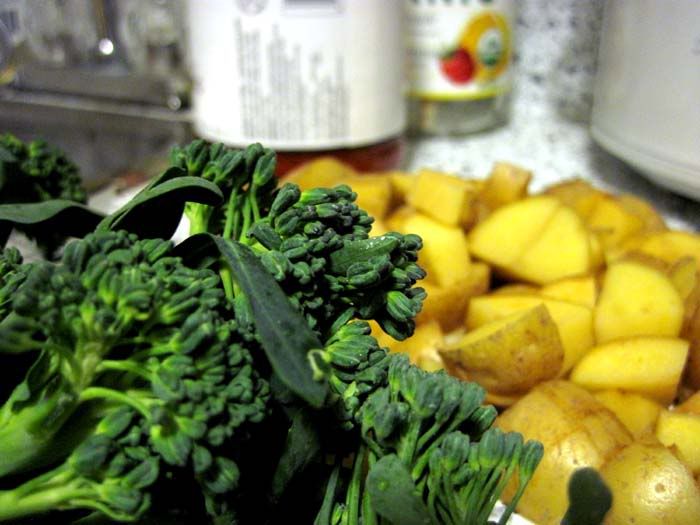 Then I added the broccili and snowpeas. I wanted to get some zuccini but they only had stuff from mexico, for some reason..so I didn't get one.
After letting those mix with the oil and onions for a little while, I dumped in some tomato sauce, water, peppers and chili, and finally the potatoes!
As an afterthought, I could have cut the potatoes up a loooot smaller..it might have cooked faster that 3.5 hours..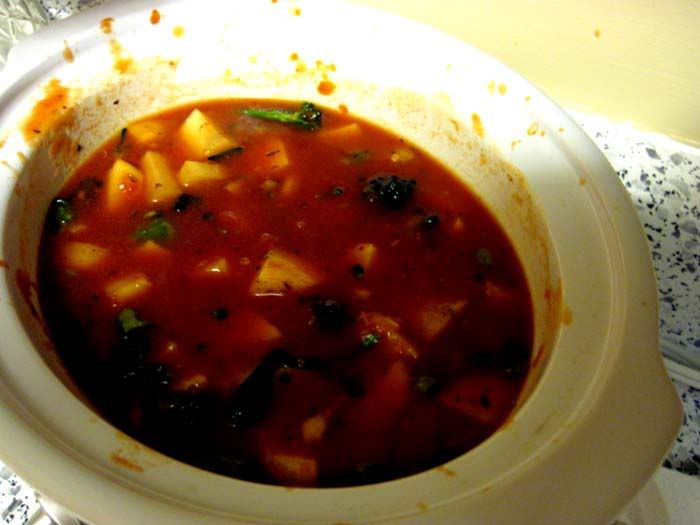 Stew Anyone?!
Laura has some, as she donated the olive oil and she thought it was actually pretty good! I was very pleased with myself, naturally, as I can not cook at all. This was a good first step!
I think I'm going to make more, and let it cook on low for the rest of the day...