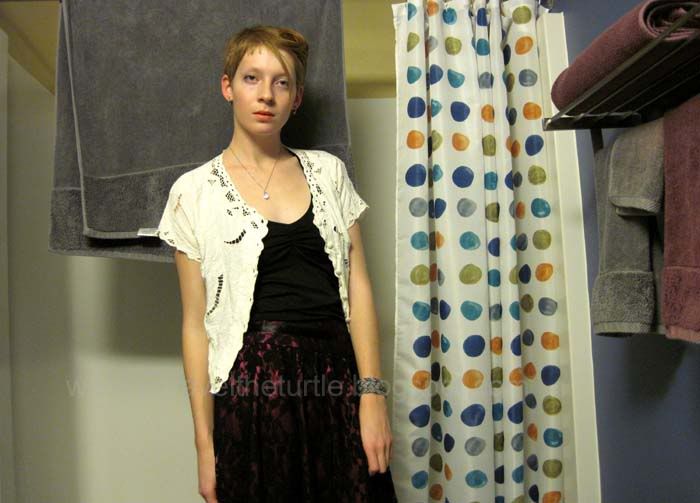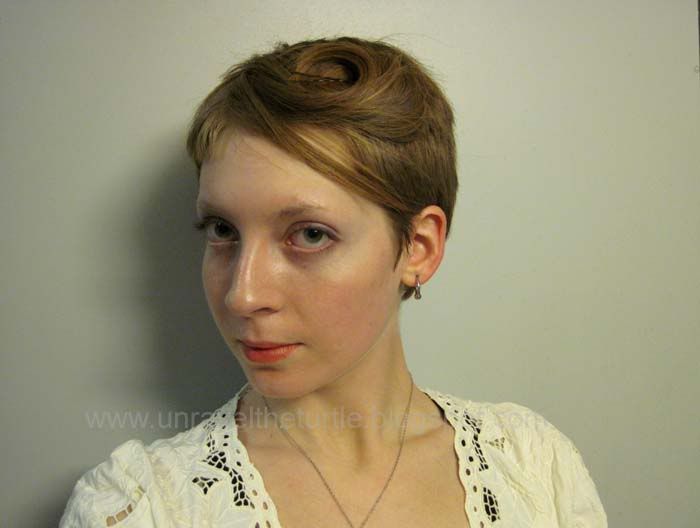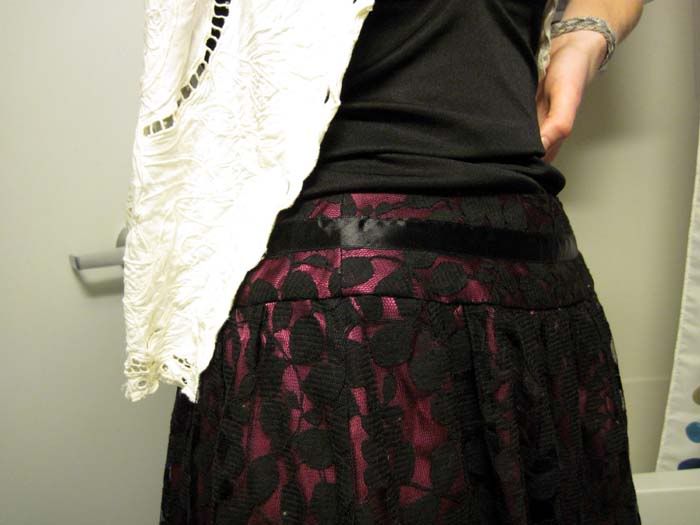 (Peter Nygard skirt, borrowed top, thrifted shruf, tights, rinaldi heels, Smartset felt coat, silk scarf from paris)
Last night some friends and I went to see 'Titanic, The Musical', put on the the university theatre troupe! It was brilliantly done, with a live pitband, stellar costumes for the time period, and was both moving emotionally and historically accurate. I have to say I enjoyed it to the very end, dispite having a bit of a headache for the entire production (lame).
I was trying to fit the time period with my outfit for the outting, or at least let the early 1900's be my inspiration. I'm not sure how well it turned out for the time period, but I enjoyed it! If you can't already tell, I like making swirls out of my hair~
During the intermission I went to talk to some people from the Science Centre, as starting on Feb. 4th, they are having an exhibition about the Titanic with artifacts recovered from the wreckage! I'm so buying tickets.
They also gave us free passes to the IMAX-sort of theatre they have at the centre, which will shortly be featuring a film about...oh...Shackleton!!
If that isn't a sign that I'm meant to go, I don't know what is.
Also, I have purchased a 1.5L slow cooker. If anyone has any cool recipies, do drop me a line!