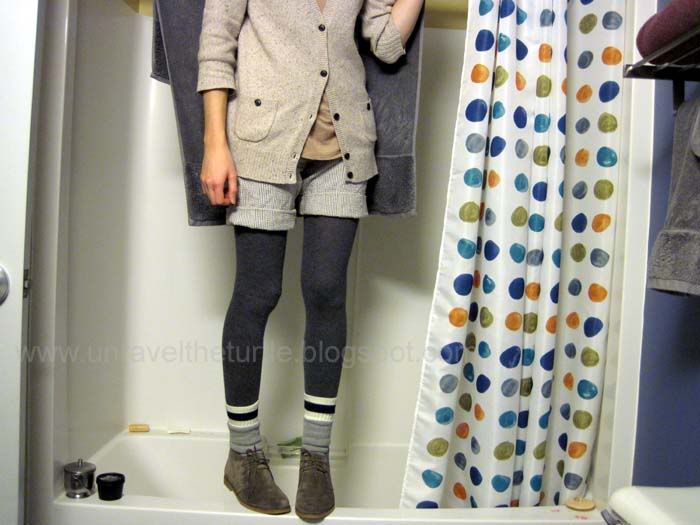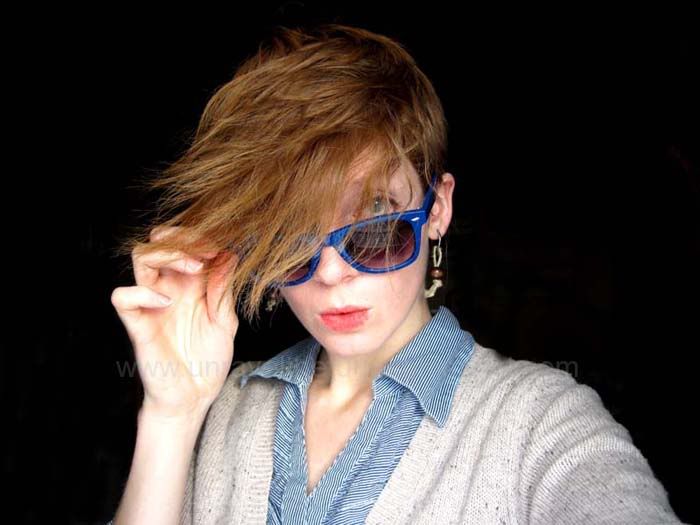 The first outfit, from a couple of days ago now was put together after I watched the provided video below. I thought 'I have a sweater like that! And scarf...and white shirt...hmmm'
I've had that song stuck in my head for a few days on, only just pushed out this morning by 'Home' by Edward Sharpe and the Magnetic Zeros. More on that song later!
And why was I then wearing shorts? Well..that was on Wed, after a rowing workout and I had to get to class! quick! only 10 minutes to get dressed, and I was radiating heat!
Therefore, tights seemed like the best option. I felt like I wasn't wearing any pants all day since my coat fell past the bottom of the shorts and I walked around with the coat on for most of the day. It was a funny thing to see as I walked past any reflective surface, but kept me from overheating all day!
Goodness though, the socks?! It was a set of two pais of socks, with different shades of blue stripes on them. They are wool, I think, and soooo lovely and squishy! I might have to get more. Thank goodness Zellers is so close by! (actually, that's probably not a good thing..hehe) I never had a need for any wool socks before moving to Calgary..or any socks if I could help it, usually. But now as I sit here and type this I can see a good 4 pairs of thick socks in a little 'Box O' Socks' on my dresser..thing. I could use more...hmmm.
(it also helps that the stripes look really cool poking out from the inside of my boots!)
I went skating tonight with friends from my floor.
It was lovely~ the weather is warmish right now, and reminds me of the coast, with a slightly damp wind blowing constantly all day. Just great!
Archaeology lab tomorrow, and breakfast with Laura!