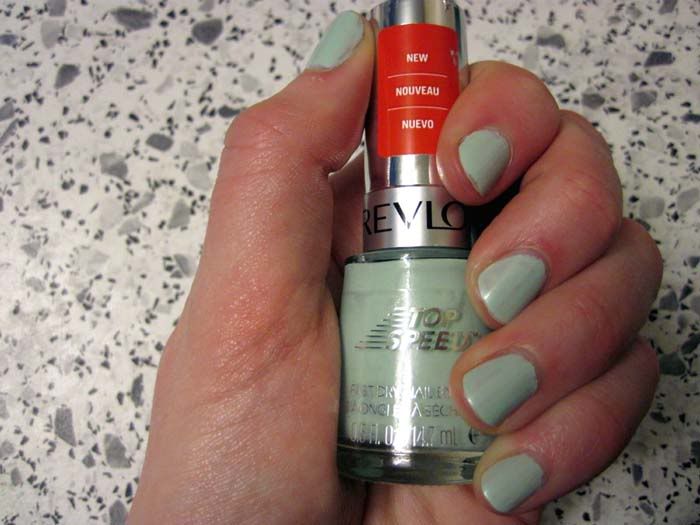 (That is my current favorite nail colour)
Well. I've made 200 posts on this blog! That's pretty cool. I'm glad people are still reading it too! (that's even cooler...thanks!)
Lets see here...what stories are there to tell?
How about the Tale of Six-am Mornings?
On Monday I actually managed to haul myself out of bed at 6 and go to a 7am rowing workout. It wasn't quite as bad as the ones from last week, but there was the added pain of jumprope..which...involves muscles I haven't used in aged.
It hurt to walk afterwards. (and for the followed days)
On Tuesday we had a firedrill you see, for what could almost be the second time this semester. The first time actually wasn't a drill, but there was something wrong with the system so it decided to wake us all up for no reason at 6am one horrid morning. Anyways, the drill on Monday didn't go well, taking the
majority
, not even everyone, to get out of the building and over to the dining centre.
So we failed that drill...which is horrid because that meant we were going to have another one in the next few weeks. I grumbled and went back to bed for an hour.
On Wednesday we had another rowing practice, which was way way waaaay better feeling than any of thte previous ones were, and I even ran for 12 minutes straight! and I hate running! The best part of the practice though, was when our coach took out these metal contraptions called 'sliders' and placed the ergs on them in a huge line. We all had to erg in time together like we were rowing a quad, or it wouldn't work properly.
If we get to use those things all the time, I will dislike erging a little less.
On Thursday...we had another firedrill.
at 6am.
We managed to pass this one, but the point still stands that we had
another firedrill
and I had to get up at 6am again, on one of the days I was able to sleep until 8:30 on. Funny story with that too. After the firedrill I set my alarm and got up and had a shower. Then I stood there looking at the clock and realized that is my class wasn't until 9:30, why was I up already? So I set my phone alarm for 9am, lay a towel over my pillow, and fell asleep again.
When I woke up again the clock read 9:20.
(this time I wasn't imagining it!)
My phone had been on silent!
I managed to get up, find better pants, grab my notebook and a little thing of soymilk, and book it out of the building. I also managed to make it across campus and
not
be late for class!! Yay!
Today is Friday, and I had oatmeal for breakfast.
I am now in Geology class...but it's only seven minutes in so we haven't really done anything.