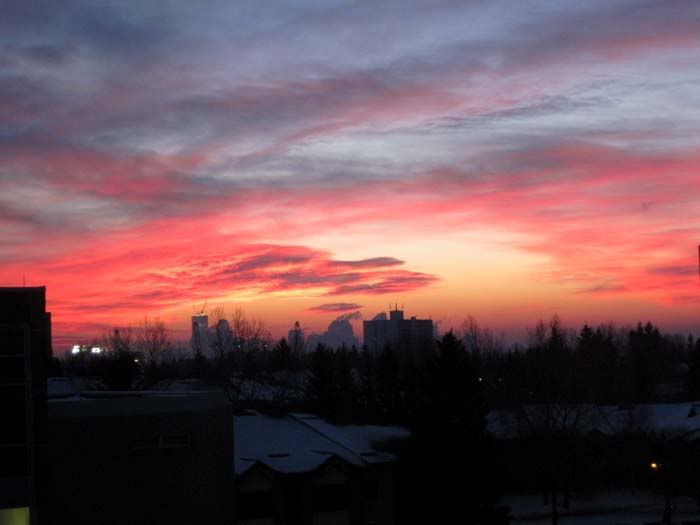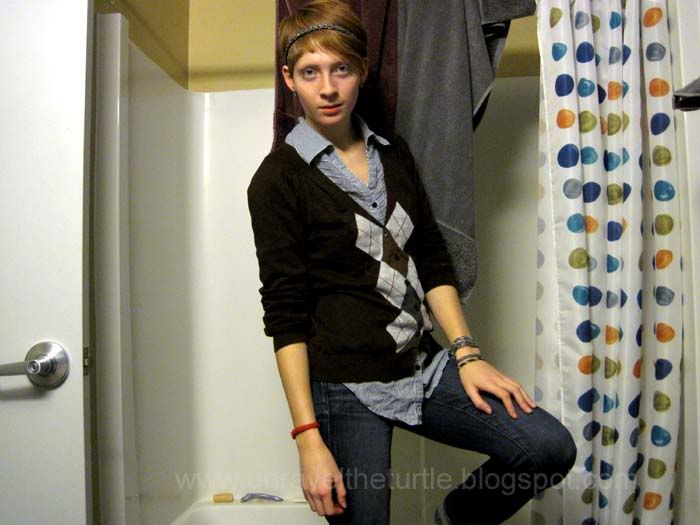 (Tommy hilfiger cardigan, Suzy Shier blouse, H&M tanktop, GAP jeans, Forever 21 headband)
The sunrise yesterday morning was brilliant! I didn't edit that photo at all, the colours were actually that brilliant. I wish the entire view out of my window was like that....just brilliant colour forever. It really reminds me of a book I remember reading years ago, about a little boy trying to capture the colours of a sunset in paint. It was lovely~
I look less like a slob today. It was snowing really hard when I woke up this morning and trudged to my last Archaeology 201 class at 7:30am, but I was just so pleased to have finished my Geology lab final yesterday that I thought maybe...putting an ounce of thought into getting dressed was in order.
(actually I was thinking I might wear a dress today, but the weather said nay to that one)
I spent a good deal of the afternoon teaching Brandon how to sew a bit, via skype. Yay! I hope his project is going well, and I do expect pictures at some point (I know you'll read this at some point too! ha!)
One final down, 5 more to go.
Oh god.