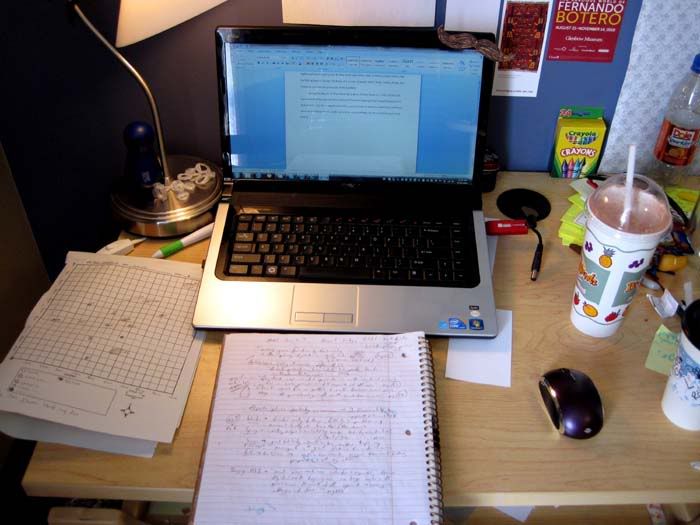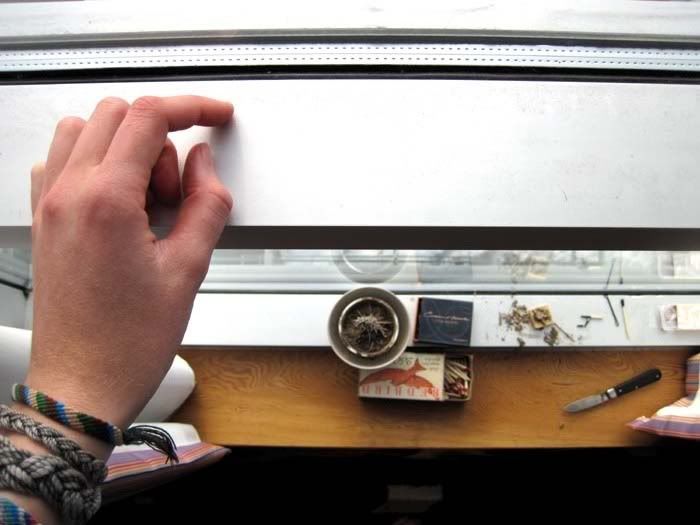 This is my taking a break from writing my report, which at the moment is a brilliant 3704 words long, with a page count of 15. (this included tables and drawings, mind you..and is double spaced)
Today I got up and went to breakfast at 10 with two friends on my floor. We had our new and improved breakfast of champions, which consists of smoothies, lattes, and hashbrowns as of this morning. It's all very shiny and exciting! That took an hour, and I then returned to sit in my room for hours working on my paper..and distract myself with this blog.
I'd like to point out a few things in the pictures!
-I have a huge, yellow bathroom! And I am in fact, looking at that panel in the roof. What is it?
-On my desk there is a lamp, and on the lamp there is a pile of strange looking little circles. They are made of tape, and are the child of my fiddling with everything. Just thought I would clarify this.
And now back to writing my report? I suppose so!
And on monday...I must get more references from table sky. Happy Christina? I said it!