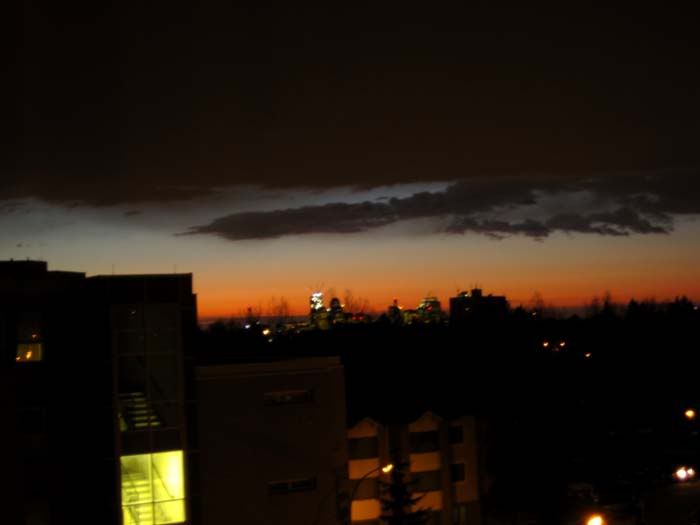 This is what the sky looked like at 7:20am this morning, as I prepared to go to my archaeology midterm exam. As I stepped outside, I was instantly splattered with rain and frigid winds, but there wasn't enough time to go back and get a better coat..and hat...and gloves.

I think I did well on the exam! As I walked outside, being quite pleased with myself, I was met with a sky that looked like this: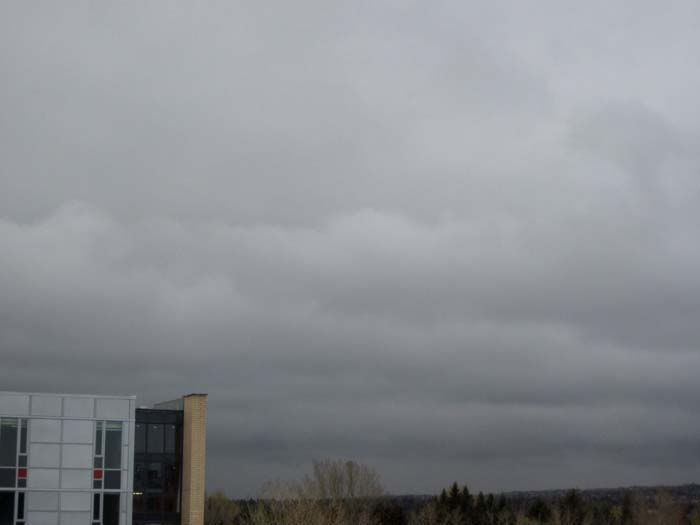 Now, you can't see it...but it's snowing. Who in the world designed this place?!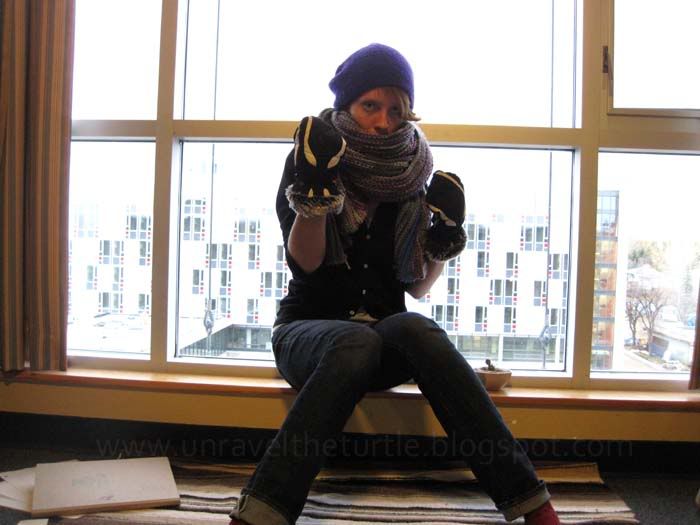 Take that, Weather!
On an unrelated note there, I clearly painted my nails. They look a bit like paint splatters, which is just lovely!
I have rowing tonight, and a race tomorrow. Then on sunday I've got to go back to the museum, and then teach my friend how to crochet. :D