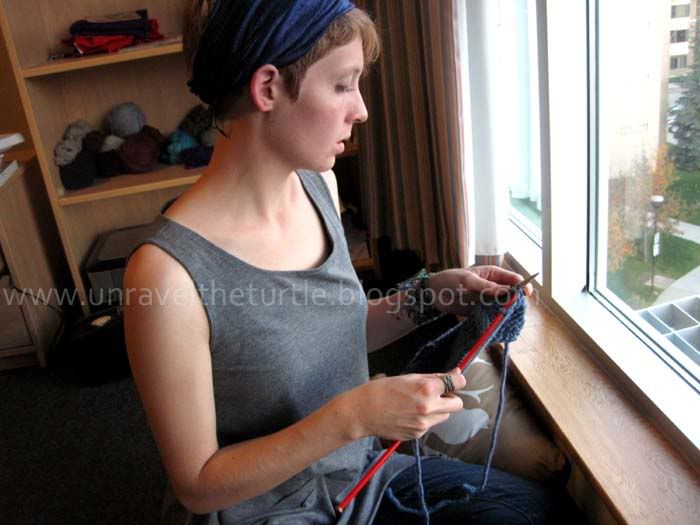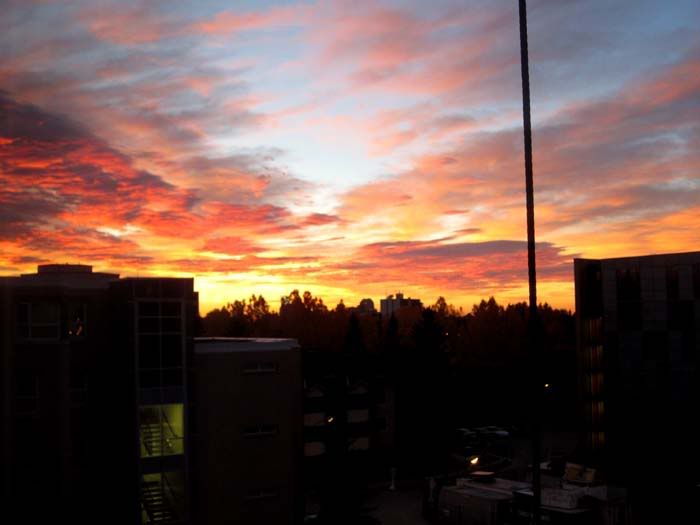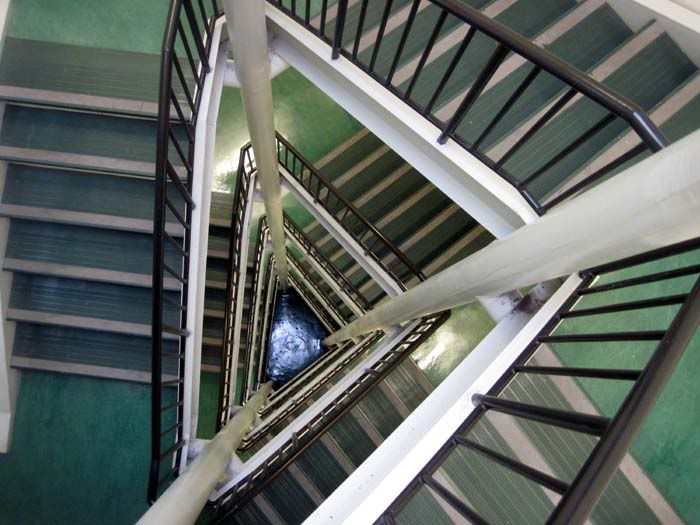 Yesterday I went and allowed a person in the hair salon on campus to come near my fantasticly-sculpted hair with scissors. It looks good! A bit shorter in the back than I usually go, but she brought it around the ears nicely...and now my floor doesn't have to hear me complaining about needing a haircut for a good 6 weeks or so.
(by chocolate milk being hard to find...I mean lactose-free. They do make it, and it's not soy or anything! It's just really hard to come by, apparently. Air mail, anyone?)
On sunday my friend from sailing (former bosun) came to visit, and we visited MEC, and went for dinner, and strolled along the river commented on how totally freezing it was all of that time. And we left sweaters in my room...silly sailors. There were these three rocks, small ones, sticking out of the river in a row, about 4 feet off the bank and all about a foot apart. My friend, Steve, decided it would be possible to throw a small stone at the first rock and have it bounce to the other two and into the water.
So we were there for a while.
...I did it twice!
(Steve didn't)
I've been marking down when all my midterms are on the calendar. Maybe I'll start studying at somepoint soon here. Probably this weekend, at least. I've also got to go to a museum as soon as possible, as one of my museum 'midterm' things is a 10 pages review on a museum exhibit of out choice so I've got to go creep around one for a while. And then figure out what footnotes are actually for.
There haven't been many outfits worthy of posting...since it's either freezing, raining, or I'm lazy... :D
But I do have a dinner to go to tonight!