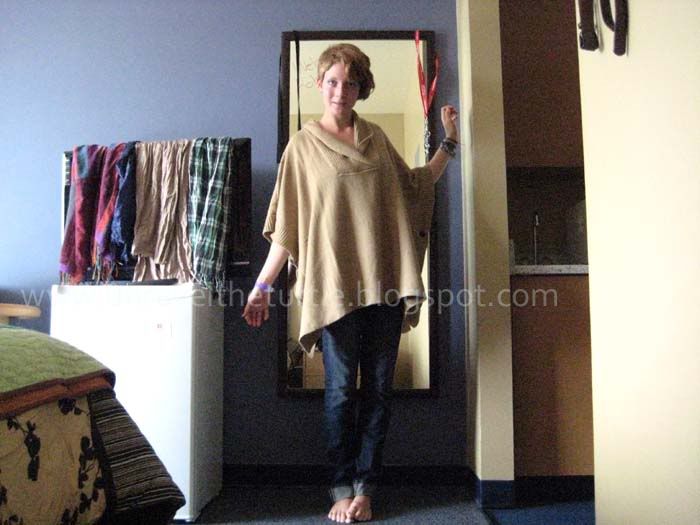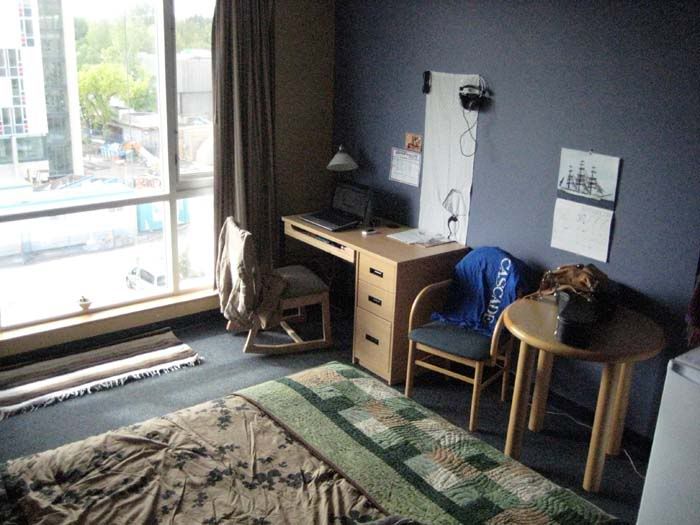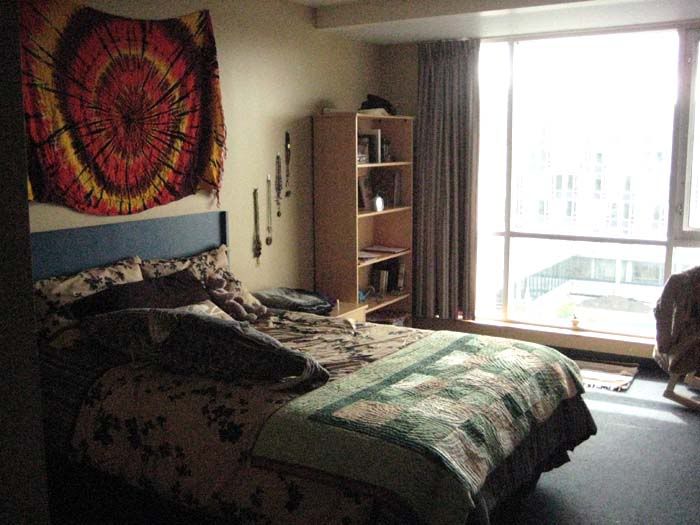 (H&M Poncho, GAP '1959' true straight jeans, Suzy shier lace tanktop)
Well here I am, all moved into my dormroom.
Isn't it just fantastic? I'm really loving how big it is, even though I know i'll probably never ever ever have a dormroom as fantastic as this one...it's really nice!
I just had lunch with a bunch of others in my wing (free pizza? yes!), and tonight they are supplying us with a BBQ dinner someplace that I will have to find later..when I actually decide to leave my room.
My following post's pictures won't be this grainy, not to worry! A button was pushed on my camera and..I'm too lazy to retake the pictures. but I fixed the camera!
Have a great day! I've got to find a map~
Robyn is now an official Archaeology Student :D