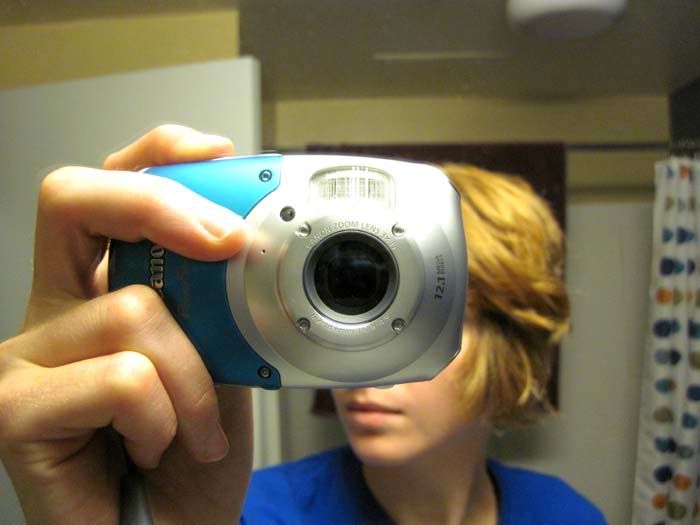 Say hello readers, to my lovely new friend. This is the Canon Powershot D10. He's waterproof, and freezeproof and even a bit shockproof too! I have a feeling that this is going to be the start of a fantastic relationship.
This is just a really quick update before I go to classes, and then have to pack for my first rowing race! We're going to some tiny place in who knows where tonight, in a car of people we hardly know, to stay in packed hotel rooms. :D
Maybe we'll even win a race?
(I'd like to point out that I've rowed eeeeeeveryday this week and I am no longer horridly sore from it! Awesome!)
Yesterday my friend Steve, from sailing, drove me to rowing and back because I could not find a ride aaaaanywhere and he happened to be in town (and be awesome). We're totally going to have adventures on sunday!
Be good!