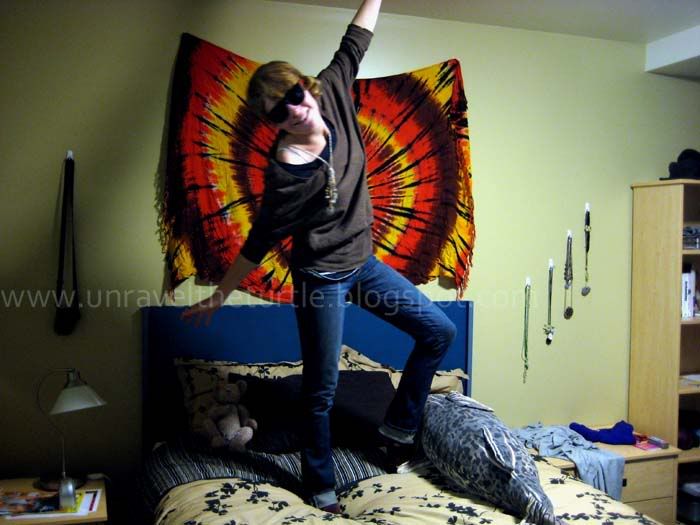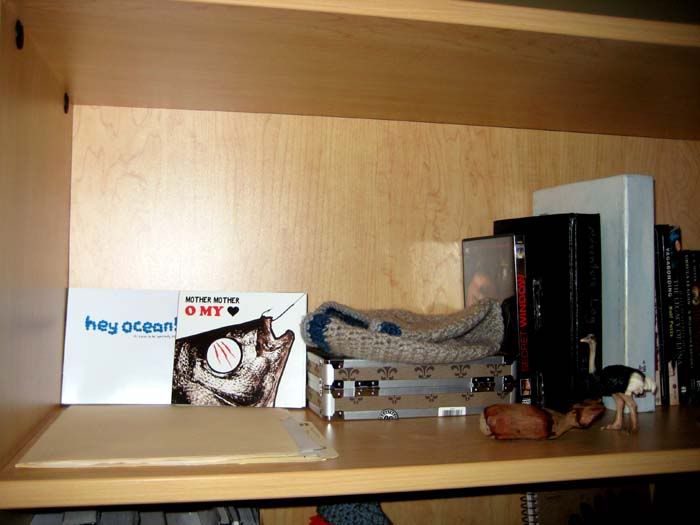 (Old Navy sweater, GAP striped top, GAP 1969 jeans, homemade necklace, free sunglasses)
Those pictures miiiiiight have been taken at around 12am yesterday..or...today. Where would that actually fall?
Me and a couple of people on my floor went to the 'Drive-in' movie on campus last night, except it was moved inside due to it raining all day. And it wasn't actually a drive in anyways, we were just going to sit on the lawn on blankets (and drink tea?) but it was fun! I went with..Celine and her friend, Laura, Nicole, and Brandon. (different Brandon). It was really fun! They showed 'Get him to the Greek' which I'd neither seen or heard of before, but it was very funny.
And as an added bonus they had a song from the band 'Towers of London' which made me think of the Buzzcocks, for very clear reasons. hehe
On the way back from the movie all the doors we had previously gone through to get over to the student center/hall were locked, and we ended up in a lot of dead ends. Needless to say it took us ages to actually get back to our lovely Cascade, but we made it!
Tomorrow I don't think I'm doing anything at all...hah. Maybe I'll join a random group on a day trip? Museum? Apparently they are free....