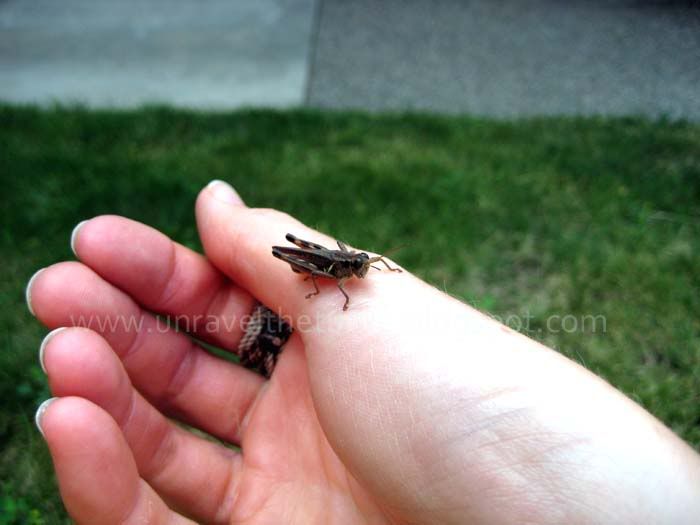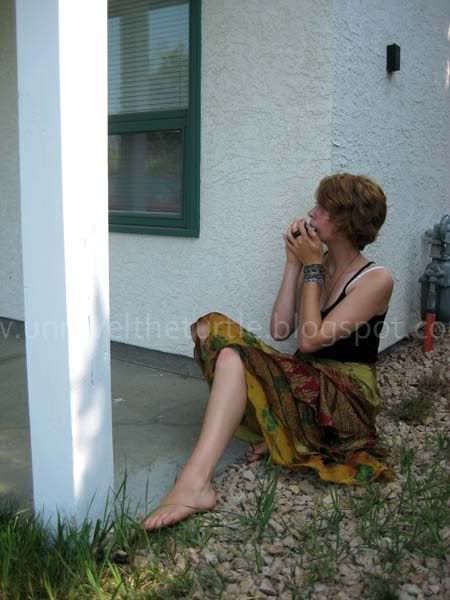 (suzy shier black tanktop, bone necklace from New Zealand, Fairtrade recycled silk/sari skirt, BlueBand Harmonica in c )
I was up at 5:30 this morning to join my family on a long drive to the aeroport. You see, my brother has a friend who has a cabin out in 'the Peg' someplace, so he is flying out there for a few weeks. And we've only just returned from camping a day or two ago too! The lucky boy! (I don't want to woooooorrrrrk anymore)
Needless to say that I fell asleep in the car and didn't wake up until we arrived.
After that we visited 'Wentworth Music' which has a fantastic selection of guitars, and more mandolins than most other music stores do. I was happily playing a 1499$ lovely, and the acoustics were fantastic! It had a cast bronze tale-piece with really helps the sound stay in the strings and not rattle around (or something) and that coupled with it just being a fantastically made mandolin were great! A bunch of the shop's customers and employees wandered by while I was playing and made comments. I'm glad to know my playing has gotten good enough for possitive feedback in public! (now I just need to learn some new songs!)
And I've clearly now got a harmonica.
I'll let you all know how that goes.
Off to the Museum!