Tada! I'm back in town/within range of a computer for 2 weeks here, and thought that the morning after my first day back might be appropriate for piling a...pile of my trip photos up for you all to enjoy! (hopefully enjoy?)
Here we go!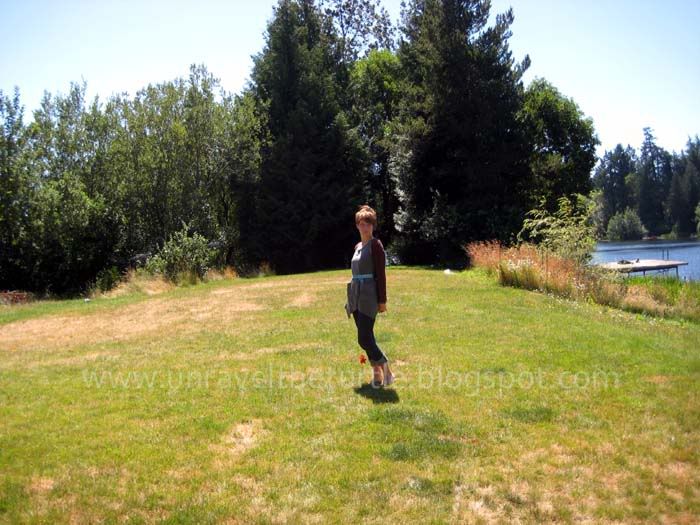 (pre-sailing adventures at my friend Amber's house!)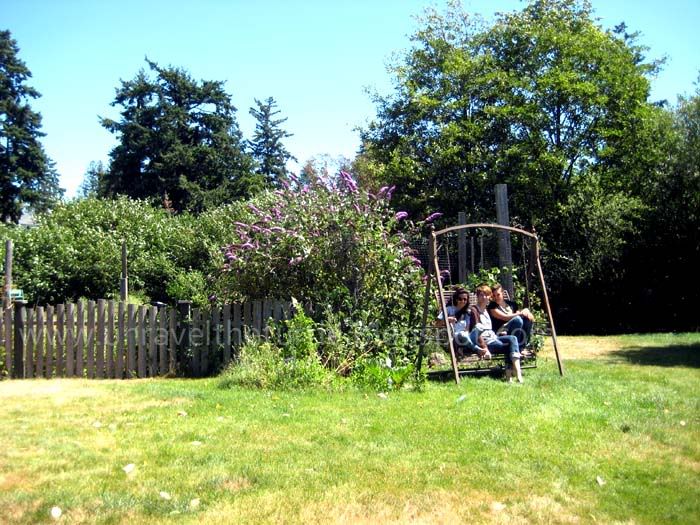 (sitting at Amber's with our friend Haley. such a lovely day!)



(fantastic little restaurant we visited in Duncan, called 'Just Jake's' This was an amazing chicken sandwich that I couldn't really fit in my mouth.)

(and now let yourself be carried out to sea, with the start of the sailing photos!)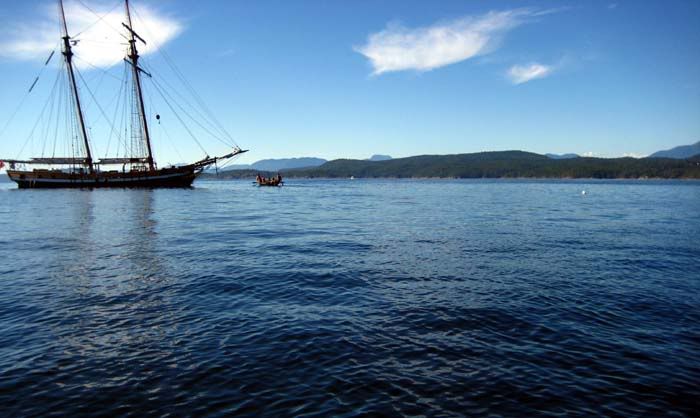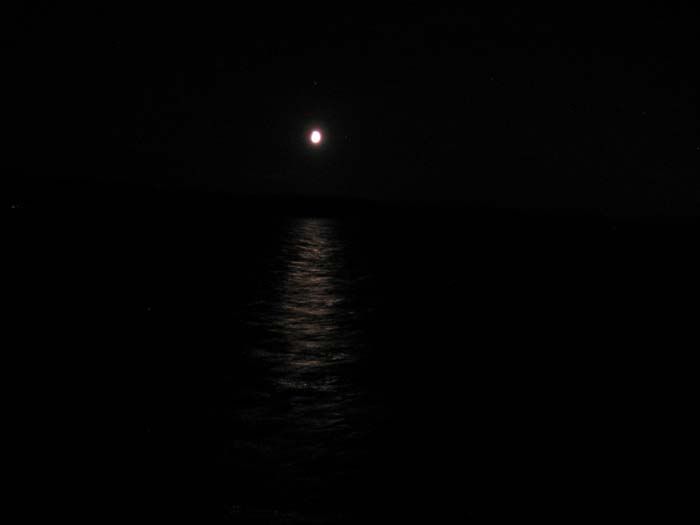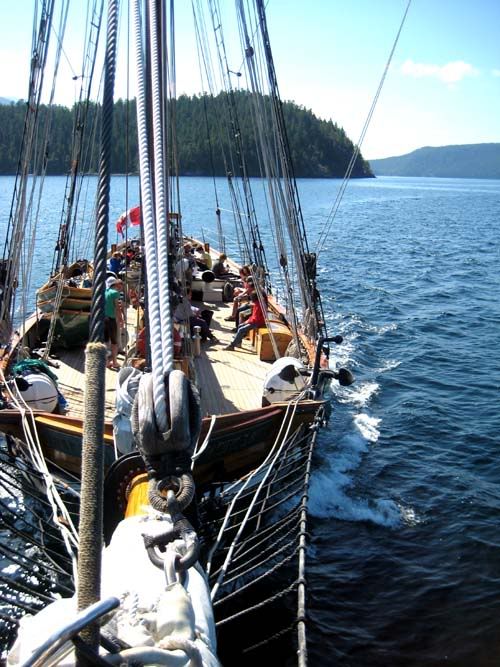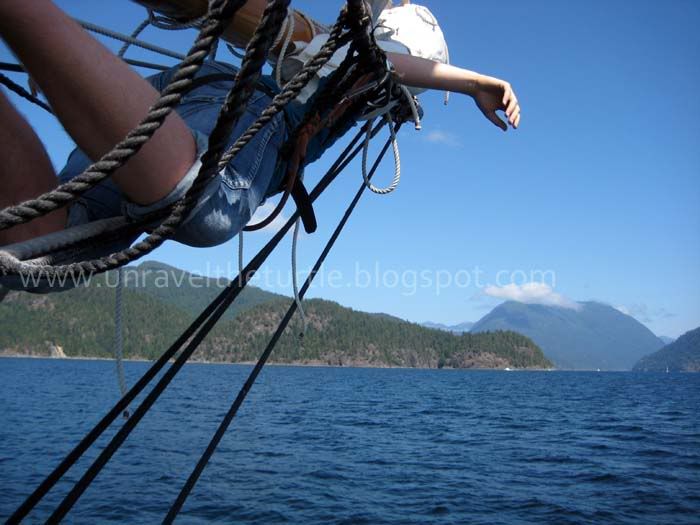 Hope you liked those~
Aside from having a fantastic time over-all, and feeling happier than I think I could ever at home (no offence to everyone at home whom I love, but the sea is where I need to be), I think I've grown a lot as a person.
I've definatly pushed myself out of my comfort zone quite a lot on this trip, and coem to realize that maybe the things I was afraid of aren't really as bad as they seemed. I've been able to open up to people more than I have in the past, and really get past any social standings to just have fun.
The people I was with were all fantastic, and I think we all grew together as a family in a few short days. It's a wonderful feeling to know that people aren't going to judge you on your appearence, but solely on the contents of your charater. I know we are all taught to act this way by our advising elders and such, but it rarely comes into proper practice. However when you're out at sea, on a floating pile of wood, smushed into close quarters with 30 people you've never met before something happens. Something happens and you don't care where they've come from, and what they dress like, how they style their hair, or whether or not that care particularly about bathing regularly, and everyone becomes friends. Totally something amazing, and I hope I can carry that throughout my life.
Love you all!
-Robyn