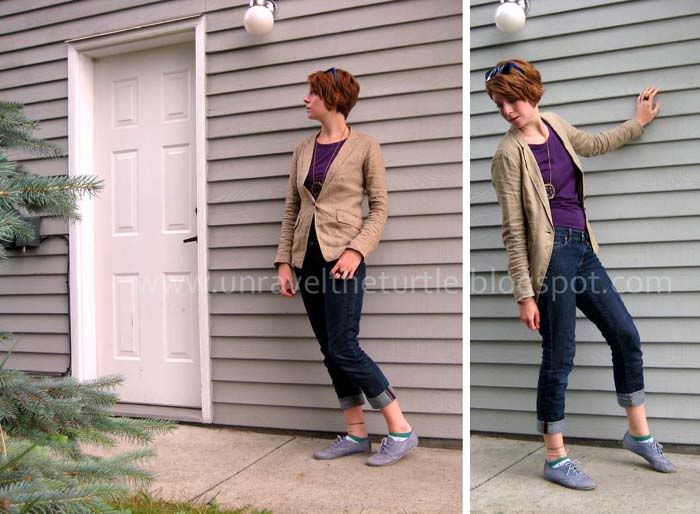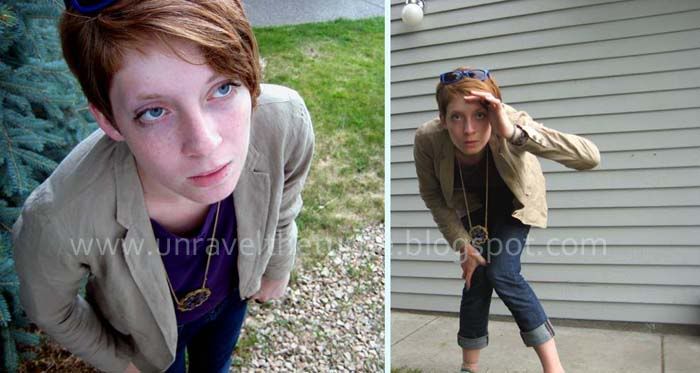 (GAP linen blazer, Suzy Sheir purple tee, Old Navy jeans, shoes & necklace from Paris)
That blazer either adds an air of sophistication to my look, or makes it seem like I'm about to go on an adventure around the world, but need to look slightly respectable in order to no get arrested by foreign police forces...or something of the like.
In other news...I'm officially finished with everything relating to high school, regarding myself! (my brother is still in there though~) It's fantastic!
Prom was amazing, and Dry-grad was amazing! I have a million small injuries regarding both, but they are totally worth it. It was so darn fun!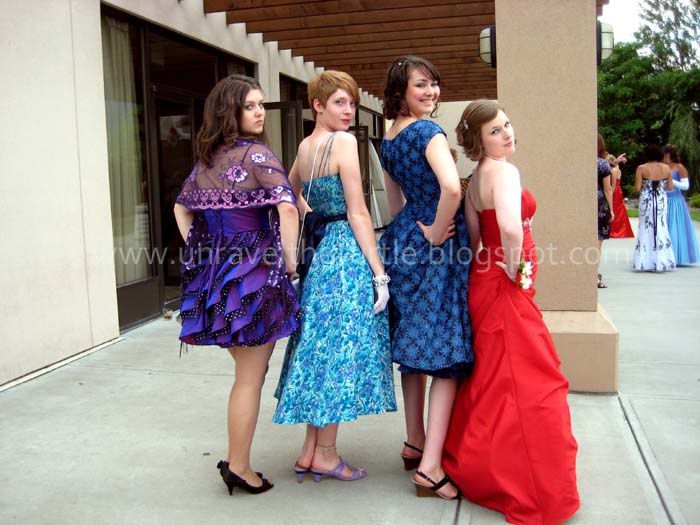 Me with three of my brilliant friends there, doing a 'sexy' photo. haha we tried!
I've been working a lot this week, and all of next week, and then I'm off to Victoria for two weeks~ oh my favorite place in the world, I can't wait.