I saw a girl today, at the hotel where I work.
She had amazing A-semetrical hair, that was far more intense than mine! It was super short (like mine) on one side, but then down past her shoulder on the other side. It looked super-cool!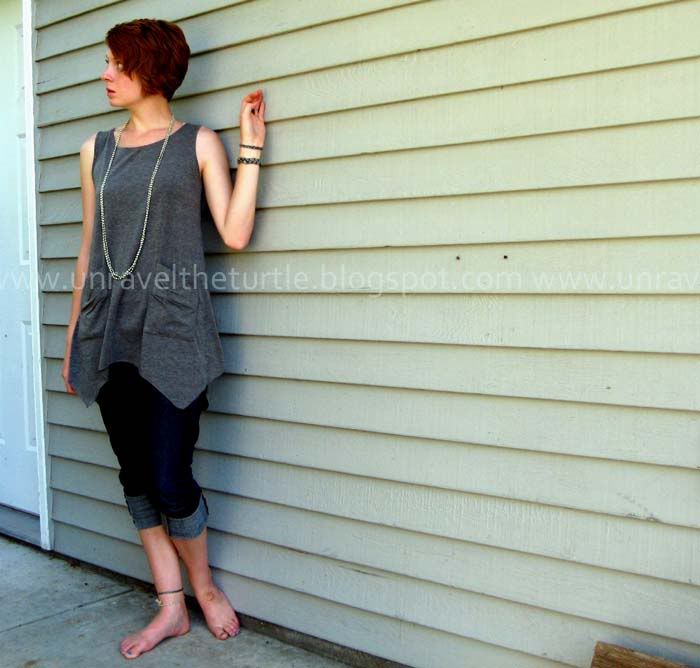 I secretly wanted her hair..
Today it was also 33.C, which is horrid and awful and everything else under the sun. Literally, under the sun. That is, if it managed not to get totally baked out there. egh.. not going back outside today, that's for certain!
I'm sure everyone gets into that mood when you think that you can't wear anything intersting because it's sooooo bloody hot outside, and/or you have to go to work every single day and can't wear nice/awesome/interesting outfits because of it.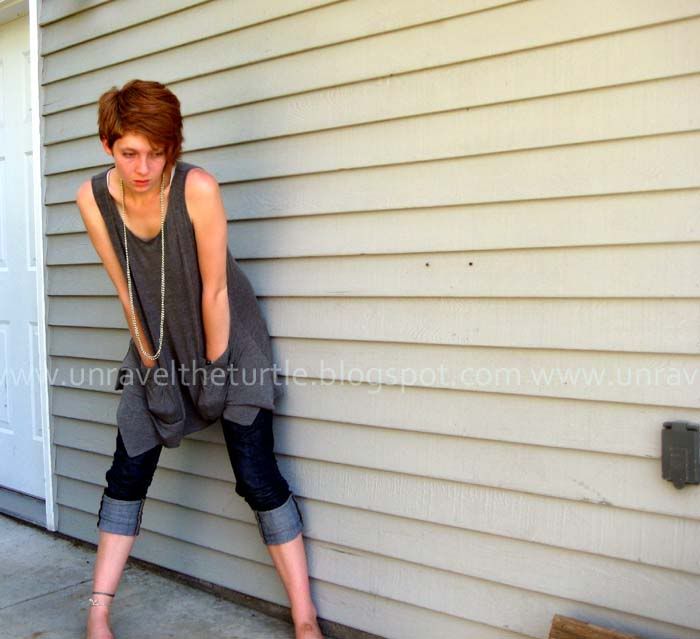 (cYc top from Winners, Old navy jeans, beaded necklace from Tanzania)
At points like that, I wrap myself in whatever fantastic clothes I want, go downstairs at my house and sit in the air-conditioned basement dreaming of a day when I'll actually be able to walk outside without cooking myself, and do things like this:
My embroidered lamp! It shall be hung by a table as displayed there, and have tiny LED lights in the edge of the lamp shade so it will actually function as a 2D Lamp.
I've been working all darn week long everyone, and actually have a bit of money to my name now! I just bought that shirt today, actually.
And unless something amazing happens of friday, this will be my last post for two weeks. (though I might update without pictures while on my trip) I'll be off to hand out with friends in Victoria, then go on my tall-ship sailing trip for the 10 days following! I can't wait!!
Wishing you all the best, Robyn.