Good Afternoon to you all!
This morning I happily slept in til 8:10am, and lazed around on the couch for a bit before heading out to the Farmer's Market. (Anything close to 8 is sleeping in for me...) Farmer's markets are wonderful places, and if you've never been to one it's a good idea to go. Not only are you helping to support local farmers and workers, but you are helping the gas consumption of the country by purchasing produce grown/raised in your immediate area. Win/win?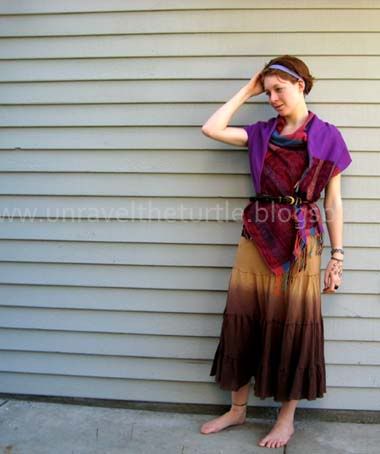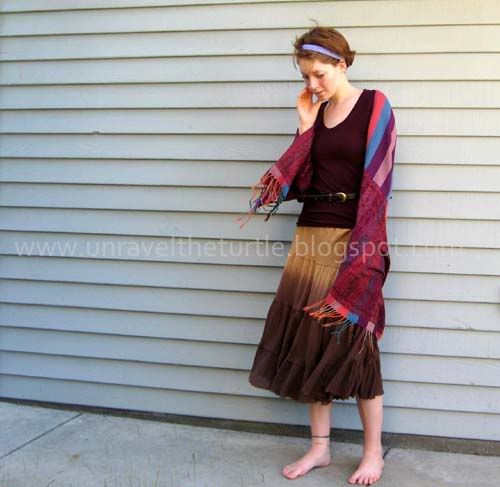 (bluenotes skirt, thrifted scarf, Bootlegger shirt, Cosanela headband)
It got a little windy, but I really like the second picture there! And I'm really, really enjoying having a headband. There is a fairly expensive yoga-wear clothing store in town here, but my friends have been saying that their headbands are well priced. $7.99? Well...I wanted it, so I decided to just go with it. When the cashier rang up the price, however, it was $2.45! How fantastic is that?!
Secret sales make my day.
As for what actually smells like tea...it's my hand.
Is that strange?
A little bit, I think. But there is a reason behind it! I applyed to work at a henna-painting place this morning, and the girl that owns it let my try out the henna pen on myself. So after flipping through her drawing books, I made a little octopus!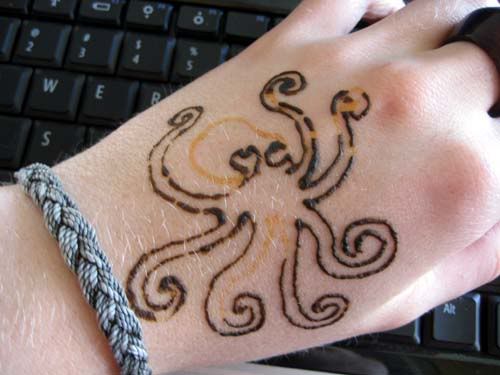 It's coming off a little bit, and I've been picking at it..but it looks like for prom/grad...I'll probably have an orange octopus on my hand! hurrah!
Lastly this morning I must show you all the massive-cabled cowl made this week, while watching Doctor Who. It's acrylic and alpaca hair, I think! Or wool and alpaca...anyways...
I think I'll give it someone, since I don't really like wearing many dark colours, and it's wonderful to see people's faces when you give them something you've made my hand.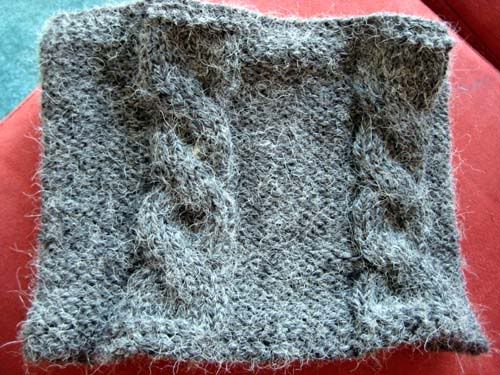 Each of those cables is 8 stitches wide! and the needles themselves weren't very small either. Oh dear~
Have a lovely day, my birds!