I spent my entire afternoon playing monopoly today with a bunch of my friends in an empty classroom at school. It was wickedly fun and even though I was out after an hour I sat there drinking tea and talking to another friend who wasn't playing. It was Star Wars monopoly too!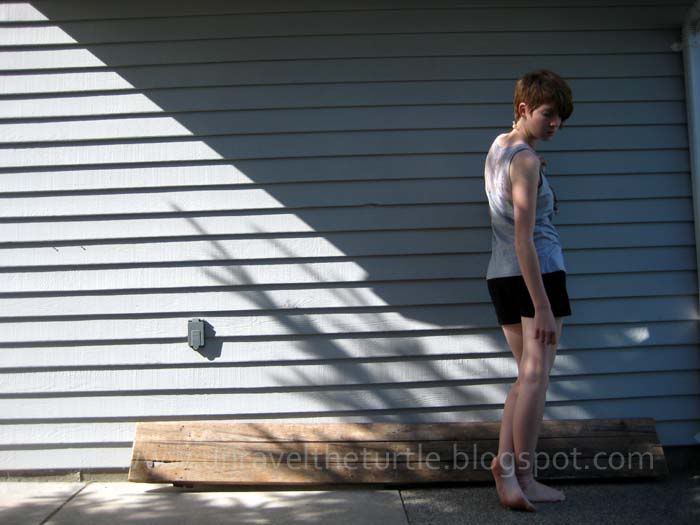 Those are some old yoga-like capris I've had for years but never really liked. I decided I needed a pair of shorts the other day and hacked them up (and then 'neatly' hemmed them too). All things, such as my ability to sew, considering they actually turned out rather well.
Just in time too, it's getting bloody hot outside!
(handmade necklace, suzy shirt lace top, DIY shorts, ..do I ever wear shoes?)
Starting to be able to tolerate exposing my legs, but only because it's really hot! I think my ability to cope with the horrid heat of this valley goes down every year. Good thing I'm moving to an ice-burg-land! burg? burge?
And for those of you who knows about Dr. Who...
Also, since I suspect that picture is going to be sideways....can anyone tell me why?! Because I turned it in photobucket already, but it doesn't stay turned anymore! frustrating. Any help?
have a lovely day!