Hola all, I'm back from Whistler!
The trip was amazing, and we brought music to many children on our travels, and I got 5.5 hours of sleep (not the greatest idea on my part, but in my defence I didn't pass out at any point where I shouldn't have)
But before I show you pictures of the best part of the trip, here was my outfit today!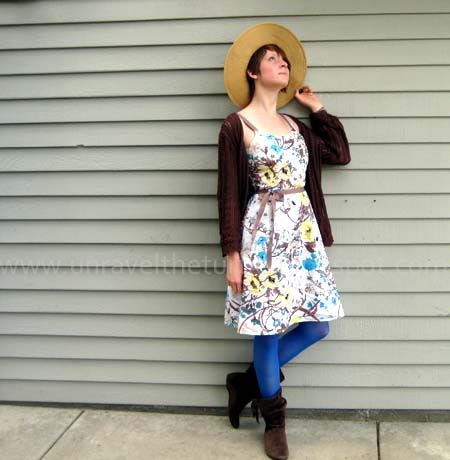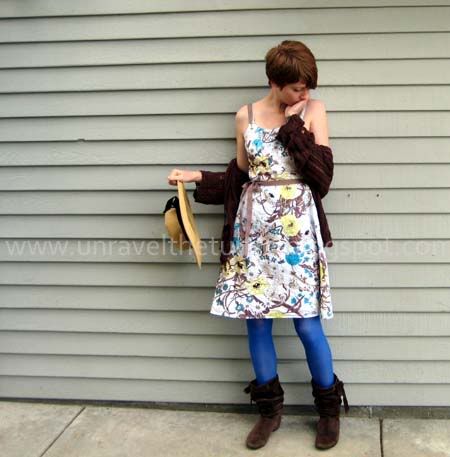 (Ricki's sundress, Tristan stockings, Italian boots, thrifted sweater, straw hat)
This was the first day I wore a sundress without being cold! How crazy is that? I'm usually not known for dressing too well for the weather..
Alright, the coolest part of the trip was this thing called the Tree-Trek Eco-tour. It consisted of a walk through the canopy of the Temperate Rain forest on a series of suspended walkways and platforms. we had a guide with us to make sure we didn't die, and to tell us about what we were seeing (we finished a lot of her fact-sentences for her though), but mostly we just wanted to look around and take pictures.
So here are four pictures from the trip!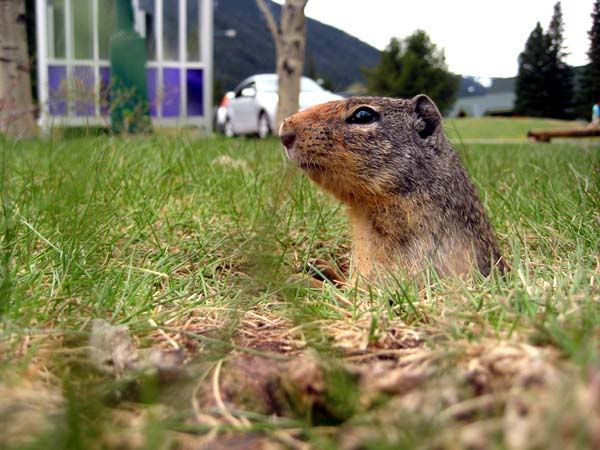 (columbian ground squirrel, at one of our stops)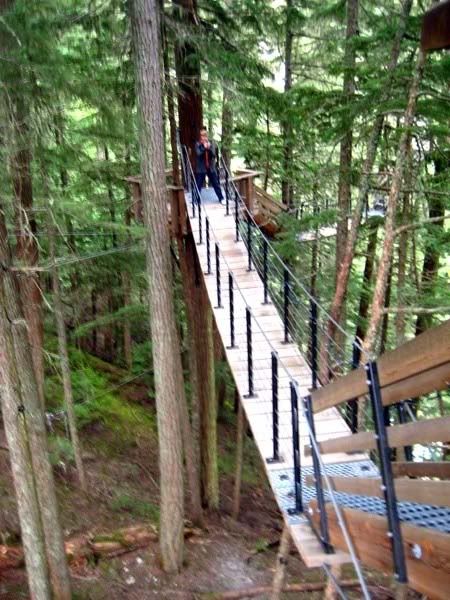 (sorry it's blurry, my friend was shaking the platform)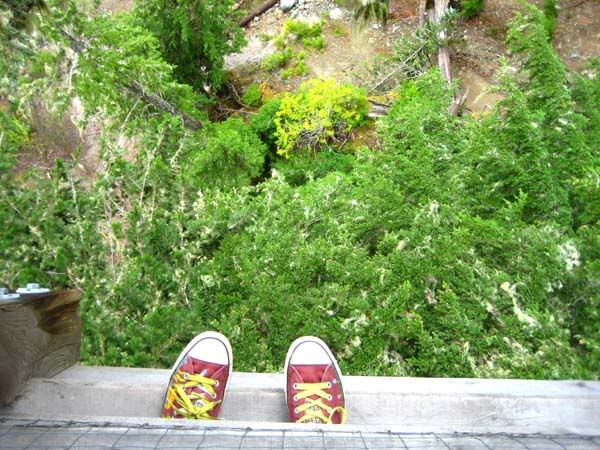 (tree tops far below my feet)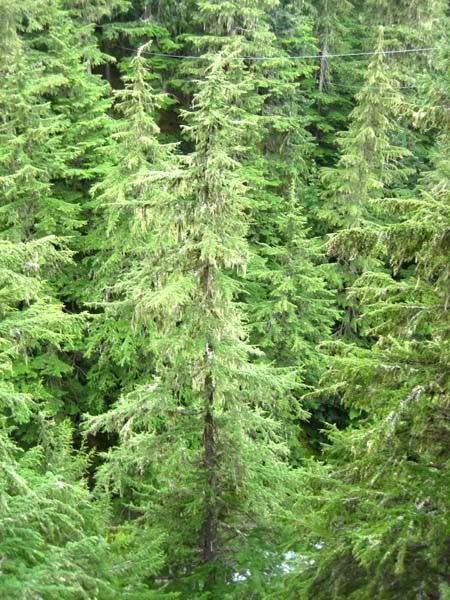 (Trees!!!)
Coolest thing ever? Maybe so! Though the tour guide kept getting angry at myself, my brother Brendan, and friend Ian because we were lagging way behind everyone trying to walk looking up at the trees, and taking pictures of spiders. Oh! and we also walked past the luge track used in the 2010 Winter Olympics. That was kind of cool too.
I regret to inform you all that this is to be my only post this week as it is the May long weekend..this weekend, and I will be traveling to Seattle for some more adventures! No worries though, because I'll take a zillion photos and post a delicate fraction of them on Monday evening.
Ciao, take care!