Welcome to the early 1900's, where cars are just beginning to rise in popularity, and a driver was referred to as a 'motorist'.
Well, Today I come to you with the exciting news that I too, am now a motorist! (I'd rather be a balloonist, but what can you do?)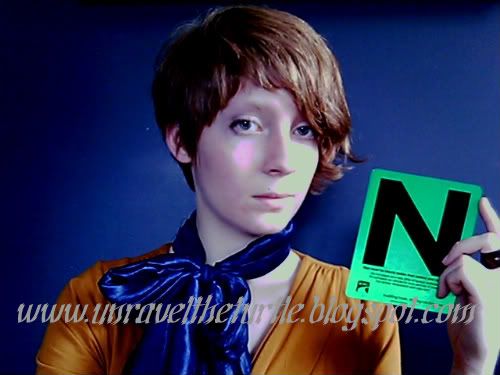 I have my N!
It's great.
I even drove myself to the museum today, and back, which was kind of cool. :D
Oh dear, I just noticed I'll have to explain the N thing to people here...
Well in BC, the province of Canada which I reside in at this moment in time, we have a thing called a graduated-license program.
This involves a lot of tests.
To get your 'L' or 'Learners' license you have to study a book, and on your 16th birthday (or 6 months later..-cough-), you can take a written test to get it.
To get your 'N' or 'Novice' license you have to have had your L for a year. Then you have to take a driving test.
You have to keep your N for two years, then take ANOTHER driving test to get your full license.
....or you can move to Alberta and switch the entire license over, and have a full license in about an hour, apparently. heh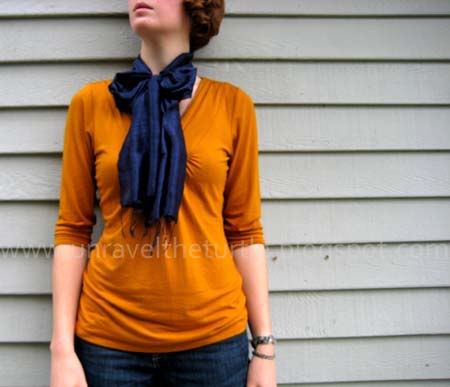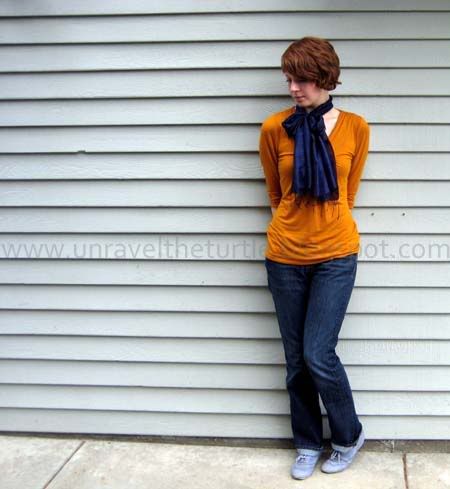 (RW&Co. top, silk scarf from Paris, Old Navy jeans, Italian shoes from Paris)
The best part about getting my N was that I had to get a new Driver's License photo taken...and the lady let me keep my giant scarf-bow on! I can not wait to see the picture. :D
I sort of felt like Minnie-Mouse today, and had to fight the urge to take the bow off. I kept thinking it looked ridiculous..or at least it felt that way. But that's ok! because I didn't take it off until I had to eat things. Well-good.
And finally: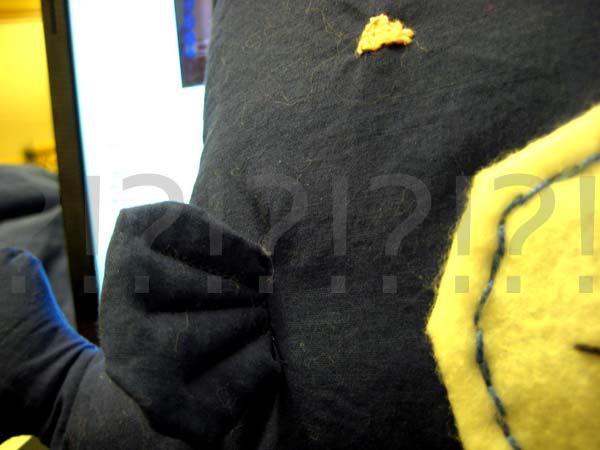 'Question-mark Exclaim' brings you the stuffed fin of a whale. More on that later!