The day where...in my house at least, we cook dinner for once, while my mom reads happily on the couch. (and looks in the door every 10 minutes or so until we shoo her away)
You know, that sort of day!
Hope you enjoyed that! It's sort of silly, and I can't help but notice that I said 'Oh Dear!' about 3 times over the course of the movie.
The promised photos:
'Creole Catfish/Halibut'
'Caribbean Sweet-Potatoes'
Both dishes were filled with hot spices, which I love (I picked them both..hah...)
I have to point out, I am a
crap
cook, and the fact that I made the sweet-potato dish with no help (including making the spice mixture before hand!) is a HUUUUGE feat! It really is! And it was good, too.
.. I burned milk once...it's bad. haha.
really.
And lastly tonight, an
in focuse
photo of my hamster, Brutus! Getting a photo of him that isn't blurry is also quite the feat.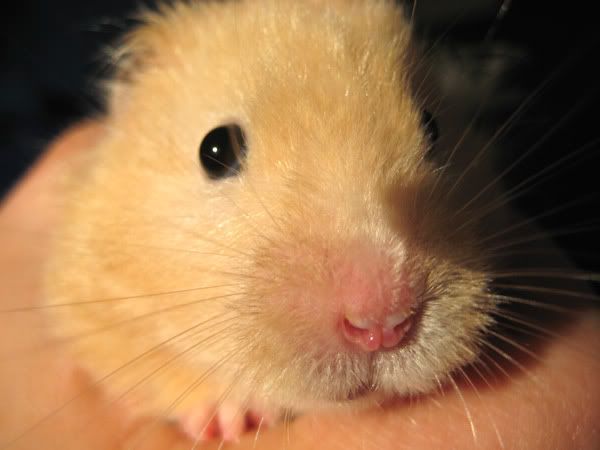 Brutums says Nighty Night to all, and well wishes to the people who need them the most.