Guys! Bloggers! Everyone!
Oh my goodness me I have something exciting to shaaaaaare!
You may or may not know that I have been knitting something amazing. It's a hood-scarf, or for more awesome medieval terms...a Tippet.
Check it out guys!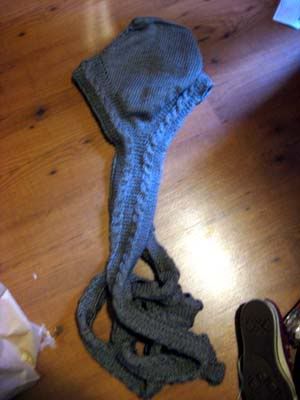 How about that then? I've been working on that thing since before Christmas I believe, and it was just such a relef to getting it off the needles and on top of my head! It's got two rows of cabling over the entire thing (my first cabling ever)
It makes the fantastic cowl, if the tuck the ends of the scarf part into the rest of it. Hurrah!
I got the pattern off of Ravelry, if you wanted to fo find it.
And here is my outfit from...Thursday!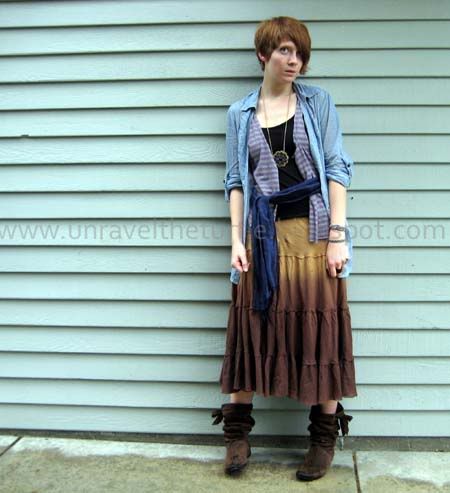 (Bluenotes skirt, Italian boots, Bluenots tanktop, Necklace from Paris, Silk scarf from Paris, repurposed striped top, suzy Shier button shirt)
I have to say, I felt a little bit like a gypsy in that outfit...which is totally alright with me! If you've not noticed by now, I really like clothing which has
flow
to them, so this really fit with my mentality about that!
I've been painting a door recently, so when that's finished I'd like to put up some pictures from that as well, but for now...you'll have to be content with knitting and outfits. :D (and I'll have another sneak-peak of the 'secret' project later too! It's coming along..not to worry)
Farmer's Market today! Ciao!