I just had to let that be taken in. It's a little lumpy to 'drink in' persay, but you can certainly
take
it all in. Especially with chips!
It's salsa! I made it last night. It wasn't quite as spicy as I'd wanted, but still...very good. My family helped me eat it, and there was none left when we were finished. (or chips, for that matter)
Secondly, Today I looked like a gypsy or something!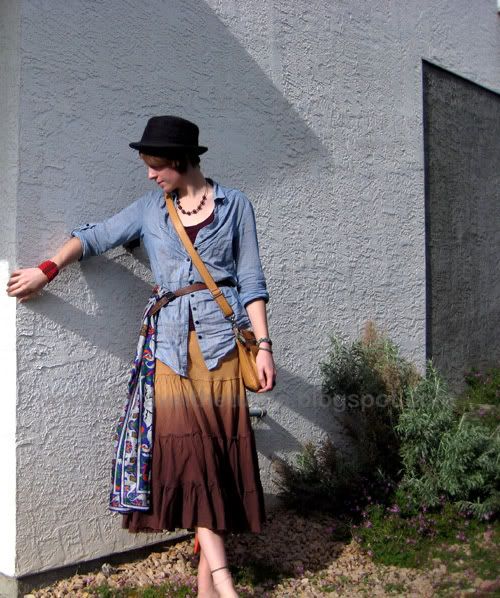 (Suzy Shier blouse & t-shirt, Blue notes skirt, DIY belt, fairtrade silk scarf & hat, assorted wooden jewelery, Fossil bag )
Or maybe an awesome explorer?
Who knows! :D
That's all for this evening...I've got some first year university scheduals to figure out. Ack!