Not like there is a jungle in the desert anyways.
And it
is
practiacally a desert here. hah?
I'm not too fond of deserts.
Desserts yes, but deserts are waaay too dry.
So regardless of my climate preferences I went camping this weekend! It was very fun, even though my friend who was orriginally going to come with me had to back out, I still had loads of fun up in the...freezing cold forest!
Here is a small photography portfolio of the weekend for your viewing pleasure, please enjoy!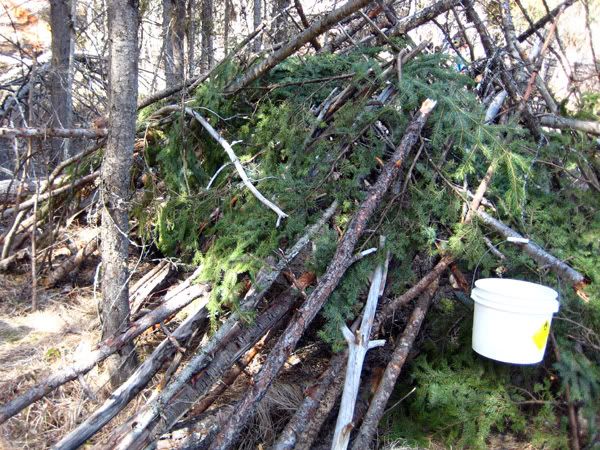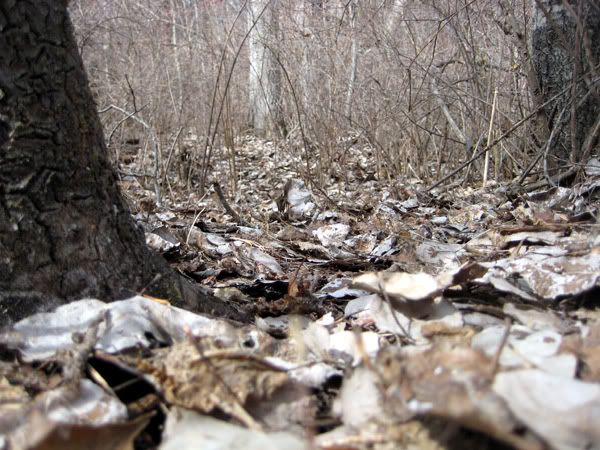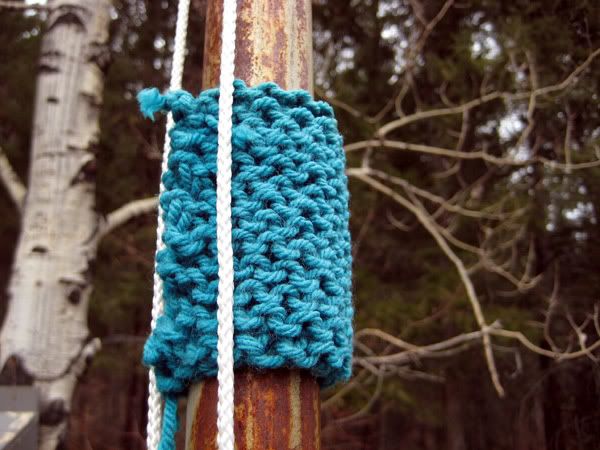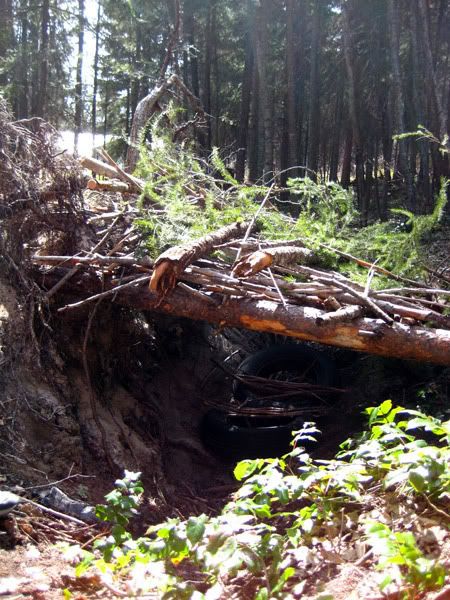 I was definatly not trying to be fashionable, or trendy at all. The main concern was not freezing. Notice that ice? I was wearing a long sleeved shirt, two sweaters, and a wind breaker. (and a hat and gloves at some points)
There was a sleeping bag and 4 heavy blankets in my tent too! I didn't freeze at night, no sir.
The blue knitting on the post there I showed in a previous post. I put that up there last year, and was very excited to see it was still there! It's looking a little bit more weathered than it was originally though~
The two photos that look like strange little stick homes were part of a challenge for all the scouts (my brother is in scouts, hence the camp...I just went along?) to build survival shelters. We were broken into groups and pretty much attacked the undergrowth for about an hour in an attempt to build the best shelter.
My group didn't quite finish (ours had that white bucket outside, see?). We were in the midst of getting a branch to cover the roof when time was up, so it isn't too water-proof. But we did get huge points for making the largest shelter! We fit out group of 6, and more inside!
I hope you all had a wonderful weekend!
Posts this week...um...Some sort of outfit post I'm hoping, a video from the camp I'm making at this very moment..and then I'm going to Nelson next friday! It's such an artsy town I'll be sure to get some cool pictures!
Blogs are the new reality tv.