This week at my school was Western Week, but today was the only dress up day. It was really fun, and a total overdose of plaid for the entire school. I'm glad we don't all wear plaid everyday, and reaaaally glad we don't wear cowboy boots all the time. So painful.
My outfit!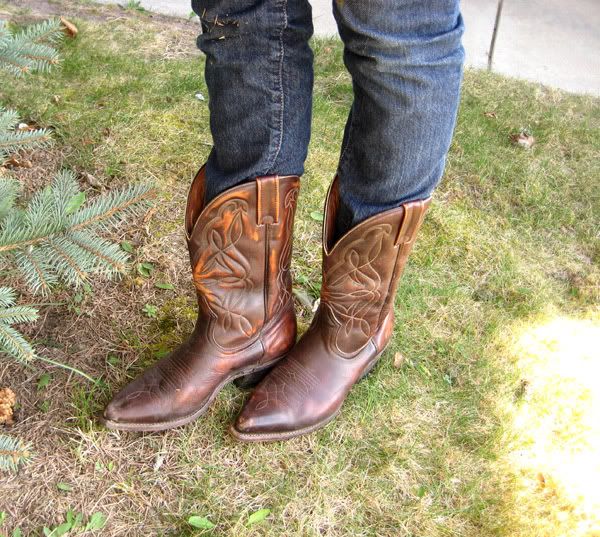 (borrowed plaid shirt, grandpa's string tie, grandma's cowboy boots, dad's Australian outback hat, Old Navy jeans, bandanna)
And that light thing that looks like a medal on the wall beside me? I don't know what that is...but it was on the wall then I took the picture. Not sure what it was reflecting off of, but I thought it was a great anomaly to show you all!
It was pretty great, though everyone I spoke to thought I looked more like an explorer than a cowboy. But hey! Explorer is better :)
On another note, I got some canvas today, and as soon as I track down some good, natural rope, I'm making rope and canvas shoes! Wish me luck!